Here's your motoring, business and news headlines for Thursday, August 13
Study suggests 3.4m people in England have had Covid-19
Some 3.4m people in England have been infected with Covid-19 – a figure far higher than previous estimates, a study suggests.
The results come from the world's largest home testing programme to find antibodies for the coronavirus, a study involving more than 100,000 volunteers and carried out by Imperial College London.

Conducted with the use of a simple finger-prick home test said to be easy and accurate enough for mass surveillance studies, the programme suggested six per cent of England's population had already been infected with Covid-19 by July 13.
Ford halts Kuga PHEV sales because of battery fire fears
Ford has stopped sales of the plug-in hybrid version of its Kuga SUV over concerns about battery fires.
Owners who have already taken collection of their cars have been asked not to charge the high-voltage battery 'until further notice' and keep the vehicle in its EV Auto mode.

Autocar magazine reports that Ford has issued a statement saying sales of Kuga PHEVs built before June 26 2020 had been temporarily suspended, saying 'information from the field indicates that four vehicle fires are likely to have been caused by the overheating of the high-voltage batteries'. Read the full story here.
£90m paid by insurers for coronavirus deaths
Insurers paid a total of £90m during the height of the coronavirus crisis to support the families of people who died due to the virus.
Around 7,000 life insurance claims were received between March 1 and May 31, the Association of British Insurers (ABI) said, equating to around £980,000 of claims being paid out every day.
The ABI said the average payout on term insurance is expected to be £63,000, with £137,000 on group policies.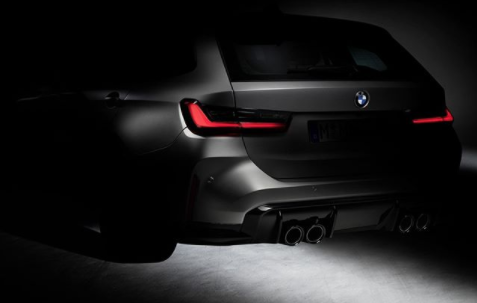 BMW confirms new M3 Touring
BMW has confirmed that it will be making a Touring version of its upcoming M3 sports car.
Likely to arrive in 2022, it'll be the first official M3 Touring and will rival the likes of Audi's RS4 Avant and the Mercedes-AMG C63 Estate.
The new Touring will sit alongside saloon and M4 coupe versions of the new car, which are both slated for reveal next month. A convertible version will also be available.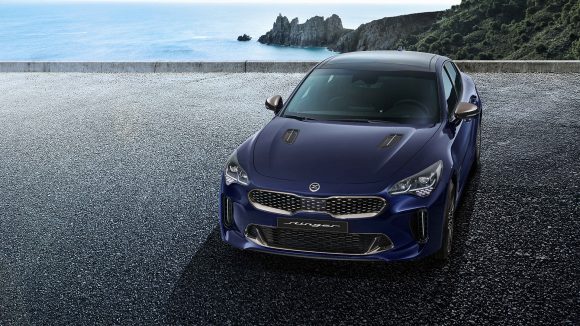 Kia reveals updated Stinger
Kia has revealed the updated Stinger with a new look and improved specification.
The handsome fastback model retains the firm's signature tiger-nose grille, which sits between new LED headlights that are darker when the lights are off, while also having a new signature daytime running light design.
The lights at the rear have also been redesigned, with the light now spreading across the full width of the car. New indicators have also been fitted, made up of 10 LED units in a grid pattern similar to a chequered flag.
Boom followed by a bust for housing market?
The UK housing market could be heading for a boom followed by a bust, according to feedback gathered by surveyors.
The Royal Institution of Chartered Surveyors (Rics) said anecdotal evidence suggests that the temporary stamp duty holiday is playing a significant role in lifting demand.
But Rics' July survey of property professionals found that the recent impetus seen in the housing market is not expected to continue as wider government support measures are gradually phased out later in the year, some referenced 'the possibility of a boom followed by a bust'.
FTSE bounces as traders shrug off confirmation of recession
Traders have shrugged off confirmation that the UK economy dived into its largest recession on record as fresh vaccine hopes lifted the FTSE.
The Office for National Statistics said GDP contracted by 20.4 per cent in the quarter to June, but this was marginally better than economists had predicted.
It also said the economy grew by 8.7 per cent in June to help drive some cautious optimism regarding the pace of the rebound. The FTSE 100 closed 125.78 points higher at 6,280.12 at the end of trading on Wednesday.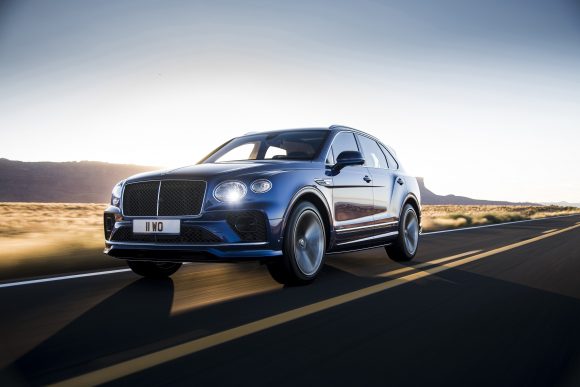 Bentley reveals 626bhp Bentayga Speed
Bentley has revealed full details of its high-performance luxury SUV, the Bentayga Speed.
The Bentayga has been updated for 2020, but this is the first time we've heard details of the top-spec version. Under the bonnet sits a 6.0-litre W12 engine that makes 626bhp and 900Nm of torque.
That massive performance figure helps propel the hefty SUV from 0-60mph in just 3.7 seconds, with a top speed of 190mph.
Murky and muggy across the UK
Today, southern parts of the UK will be humid with scattered thunderstorms breaking out, says the BBC. Northern areas will be largely dry with some sunny spells in the west but mostly cloudy in the east.
Tonight, scattered thunderstorms will continue across some southern parts of England and Wales. Elsewhere, it will be largely dry but with a lot of low cloud and patchy mist.
Friday will be mostly cloudy in the south with a risk of further scattered thunderstorms. Central and northern areas of the UK will be largely dry with cloud breaking to give some sunny spells.