Here are the business, motoring and news headlines for Sunday, August 16 
Now another dog gets job in car dealership
A pitbull dog has been handed a job at a Volkswagen car dealership in Mexico as a security guard.  
It is the second job-hunting pooch in a week to find a role in the car trade, after we reported a few days ago on Tuscon Prime, a stray that had landed a job at a Hyundai dealer in Brazil.

This time, the pitbull named Vochita has been adopted by the VW dealership's security guard after begging for food and now helps keep an eye on the car showroom.
Public Health England 'facing the axe' 
Public Health England (PHE) is to be scrapped and replaced by a new organisation set up specifically to deal with a pandemic, it has been reported.
Health secretary Matt Hancock will announce this week that the pandemic response work of PHE will be merged with NHS Test and Trace, according to The Sunday Telegraph.

The paper said the new body will be called the Institute for Health Protection and will become 'effective' next month. The move follows repeated reports that ministers have been unhappy with PHE's response to the crisis.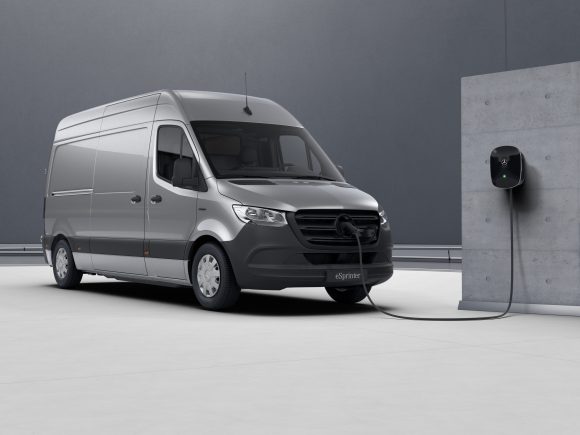 Pricing confirmed for electric eSprinter
Mercedes-Benz has revealed the pricing and specification of its new large electric van, the eSprinter.
Prices start at £51,950 excluding VAT and the plug-in car grant, which gets the Progressive L2 H2 model in front-wheel drive.
It has a range of up to 96 miles, which is far from class-leading, but Mercedes says its research shows the average van driver travels just 60 miles per day.
Ministers tell parents it is safe to send children back to school
Ministers are launching a new drive to persuade parents in England that it will be safe for their children to return to the classroom in September.
The #backtoschoolsafely campaign will highlight the measures being put in place to minimise the risk of coronavirus transmission.
The campaign – involving newspaper, digital, radio and billboard adverts – will emphasise the importance of organised learning to children's development.
Liquidation being considered for Debenhams
Liquidation plans are being drawn up for Debenhams in case other options for saving the department store chain fail, potentially threatening thousands of jobs.
It is understood restructuring firm Hilco Capital has been appointed to work on 'contingency plans' with the retailer in the event that a sales process for the well-known British high street brand fails.
Debenhams, which has 124 stores and employs 14,000 staff, collapsed into administration four months ago and announced plans to axe 2,500 jobs earlier this week.
Jet2 to press ahead with pilot job cuts
More than 100 pilots are to be made redundant at Jet2 after the airline rejected alternative proposals, a union has said.
In June, the British Airline Pilots Association (Balpa) union said the Leeds-based carrier was proposing cutting 102 pilot jobs after flights were grounded due to the pandemic.
On Saturday, the union said Jet2 was pressing ahead with the cuts despite a range of alternative options put forward by Balpa.
Profits expected to fall at Persimmon 
Housebuilder Persimmon is set to post lower profits and housing revenues after completions tumbled due to the pandemic.
Persimmon will reveal how the virus, which resulted in the closure of construction sites and sales offices, weighed down on profits during the period when it announces its latest figures on Tuesday.
Analysts have predicted 'a drop in profits of some 30 per cent', according to Russ Mould, investment director at AJ Bell.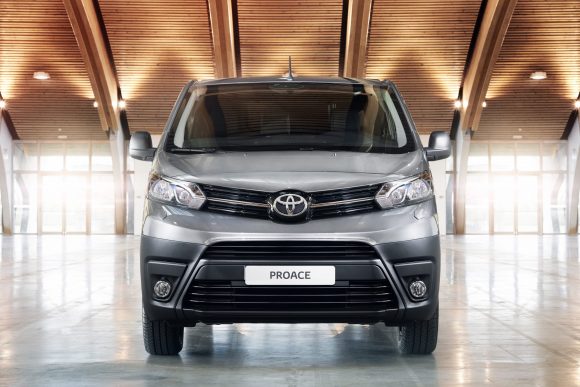 Toyota details equipment upgrades for 2021 Proace
Toyota has announced equipment upgrades for the Proace van and Proace Verso MPV.
The firm's Smart Cargo system is now standard across the van range, which combines a load-through opening in the front bulkhead and a lift and fold setup for the front passenger seat, which increases load length capacity to 1,162mm.
All models also now get air conditioning and an alarm as standard, too. Buyers can order the 2021 model year specification Proace from mid-September, with deliveries expected from October.
Wet and more thunderstorms
Sunday looks wet for southern areas with spells of rain which will be heavy at times, reports the BBC. There is also the chance of thunderstorms, but it will be dry and partly cloudy again in the north.
Tonight, there will be scattered showers with the chance of thunderstorms in some southern parts of England and Wales and these will move into central regions. It'll be dry in the north.
On Monday, there will be spells of rain, possibly heavy, in southern and central areas. It'll be mainly cloudy in northern areas.
Pic credit: facebook.com/AutocentroVolkswagen