Here's your news, business and motoring round-up for Monday, August 3
Greater Manchester declares major incident over rising Covid-19 rates
A major incident has been declared in Greater Manchester over rising Covid-19 infections.
Out of the top 20 worst affected local authority areas for Covid-19 infections in England, Greater Manchester boroughs comprise more than a third of the list, with seven entries.

Oldham, the second worst affected borough in the country, recorded a seven-day infection rate rise from 41.6 to 62.8 per 100,000 people, with 148 new cases reported in the past week.
HSBC profits drop 65 per cent
HSBC has suffered a 65 per cent drop in pre-tax profit in the first half of the year.
Europe's largest bank reported profits of 4.3bn US dollars (£3.2bn) in the half year to June 30, down from 12.4bn dollars (£9.5bn) in the same period in 2019.

The bank has endured a torrid year on the markets with the London listed shares falling more than 40 per cent from 595p to 342p as of June 30. Plans to cut around 35,000 jobs worldwide will be accelerated.
New 90-minute tests for Covid-19 and flu
Two tests which can detect coronavirus and flu – and promise results in 90 minutes – are to be rolled out in hospitals, care homes and laboratories.
The swab and DNA tests will help deal with the virus in winter, enabling clinicians and NHS Test and Trace to differentiate between Covid-19, which requires sufferers to undergo specific self-isolation, and other seasonal illnesses, the Department of Health said.
Almost half a million new LamPORE swab tests will be available from next week and millions more are set to be rolled out later in the year.
Private boaters surround SpaceX capsule after successful splashdown
Nasa says it will need to do a better job in future of averting one unexpected offshoot of Sunday's historic splashdown of astronauts – a rush of private boats which came too close to the spacecraft.
Several private boats were observed circling the area as Nasa astronauts Robert Behnken and Douglas Hurley successfully splashed down off the coast of Florida in the Gulf of Mexico.
The pair landed in the ocean near Pensacola in western Florida on Sunday evening, after a 19-hour journey. It was the first Nasa splashdown for 45 years after SpaceX's astronaut carrier the Crew Dragon successfully undocked from the International Space Station on Sunday.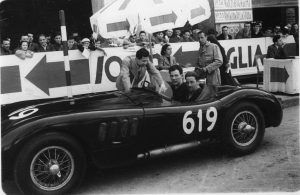 Jaguar test driver remembered
Jaguar is remembering one of its most-loved and admired former employees, Coventry-born test driver and development engineer Norman Dewis OBE, who would have celebrated his 100th birthday today.
Responsible for developing some of the most iconic Jaguars ever, Dewis took part in a number of events for the firm including the 1952 Mille Miglia alongside Stirling Moss.
The story of their participation in the 2012 Mille Miglia, reunited with the car they drove 60 years earlier, is the subject of a 30-minute documentary on Sky Documentaries this Friday.
Microsoft in talks to buy TikTok
Microsoft is in advanced talks to buy the US operations of TikTok – the popular Chinese-owned video app that has been a source of national security and censorship concerns, according to reports.
US president Donald Trump plans to take action on a what he sees as a broad array of national security risks presented by software connected to the Chinese Communist Party, according to secretary of state Mike Pompeo.
'These Chinese software companies doing business in the United States, whether it's TikTok or WeChat — there are countless more … are feeding data directly to the Chinese Communist Party, their national security apparatus,' Pompeo told the Fox News Channel.
And looking at the weather…
Today
Monday will be cloudy with sunny spells and showers, reports BBC Weather. In eastern England the showers could be sharp and it'll be breezy for some across the country.
Tonight
A mostly dry night with clear spells although rain will push in from the west later along with a brisk wind.
Tuesday
A windier day for Tuesday with sunny spells in the south and rain will move across the northern half of the UK.
Today on Car Dealer Live – Fix Auto UK boss Ian Pugh