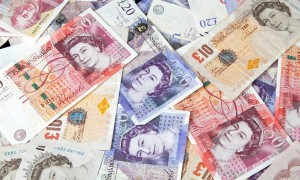 THE average UK car dealership made a profit of £5,000 in May 2014, a 35 per cent decline on the £7,700 made in the same month last year.
The latest stats from ASE Automotive Solutions, the motor industry advice and service company, do show some encouraging signs, however. Average turnover for May was up nine per cent with new vehicle sales up 14 per cent.
This clearly bodes well for Q3 targets, albeit it is further evidence that a lot of metal is being moved for very little margin in most brands, ASE notes.

The company reports: 'Used vehicle performance remained steady in the month, although we are continuing to see a slow and steady decline in the days in stock.
'While there is no sign of a price crash yet, with many dealers reporting to us they are short of stock, improvements in vehicle stock turn are clearly welcome.
'The decline in vehicle sales expenses as a percentage of growth appears to have stopped, although we will only truly be able to assess this at the end of the second quarter once all the bonus income is recognised.
'June performance will clearly be key to setting the overall trend for the year and confirming whether the increased volume is actually producing increased profit at the dealer level.

'June 2013 profits of £27,000 per site should be beatable given current volumes so we are likely to see the profit per site improve once more.'