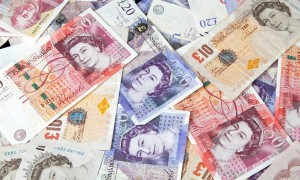 FINANCIAL incentives for both motorists and dealers may push September into the car registration record books.
That's according to CAP Automotive. Research by the company into the number of cars registered during the first half of September suggests a double digit increase on the same period last year.
If the trend continues, the new car market could even exceed the widely forecast total for this year of 2,450,000.

But behind the scenes, many dealers are increasingly unhappy about the pressure to increase new car sales, says CAP.
CAP's market experts have been monitoring the sales performance of new car dealers and analysing the financial incentives that are fuelling this year's rapid growth in registrations.
They found that car makers are taking a two-pronged approach to encouraging new car registrations by incentivising consumers and dealers alike.
For motorists the main carrot in the current market is finance deals carefully structured to provide an attractive monthly cost as well as the traditional discount on screen price.

But millions of pounds are also being poured into 'dealer contributions' to encourage the registration of new cars. With manufacturer contributions on some models as high as 25 per cent of the car's value, car retailers are being given major opportunities to generously negotiate new car deals with their customers.
CAP has also found scores of deals between manufacturers and dealers are now in place until September 30 to encourage new car registrations. Examples seen by CAP include a manufacturer contribution to the dealer of nearly £17,000 on a £68,000 sports coupe and discount support of £500 and additional contribution of more than £800 on a popular small car, list priced just over £8,000.
The offer of substantial bonuses for registering new cars encourages dealers to register hundreds of thousands of new cars to themselves every year. But dealers are not always happy about the pressure on them to meet growing new car targets.
CAP cites one dealer writing anonymously in the IMI magazine who described new car sales figures in the UK as containing 'a lot of fakery'.
Order books are growing too – some Audi A3 models are taking three to four months to arrive at dealerships.
Philip Nothard, CAP's retail and consumer expert, said: 'This has the potential to be the biggest September on record for the new car market and the signs are that the year-end figures may take 2014 into the record books.
'We believe registrations for 2014 may exceed official forecasts but, behind the positive headlines, many dealers are unhappy.
'While the typical new car retail customer is undoubtedly getting a better deal than at any time we at CAP can remember, many dealers are complaining that they are caught in a vicious circle.
'And because more new cars registered today means more used cars appearing tomorrow, there are concerns in some quarters that depreciation will inevitably increase in future years.
'CAP is already forecasting increased depreciation in our Gold Book future forecasts, based on the growth in supply over the next few years caused by the steady increase in registrations since the recession.'