Here's your business, motoring and news round-up for Saturday, July 25
Retail sales jump nearly 14 per cent
Retail sales volumes jumped by 13.9 per cent in June compared with the month before, according to new data from the Office for National Statistics (ONS).
It brings total sales across Britain close to the levels they were at this time last year, after two months of double-digit growth.

ONS deputy national statistician for economic statistics Jonathan Athow said: 'Food sales continue above their pre-pandemic levels due to the closure of cafes, restaurants and pubs. Online sales have risen to record levels, and now count for £3 in every £10 spent. On the other hand, clothing sales remain depressed.'
Indoor gyms and pools reopen
Indoor gyms, sports facilities and swimming pools in England have begun to reopen.
Limiting the number of people who enter, a strict one-way system, improved ventilation and reduced class sizes are just some of the hygiene and social distancing measures the facilities must adhere to.

Indoor gyms in Norther Ireland opened earlier this month, but in Scotland and Wales they remain closed.
Car Dealer launches unique Top 100
The most profitable dealers in the UK will be named in the new Car Dealer Top 100 list to be revealed later this year.
The new assessment of the most successful dealers in the UK will be compiled by Car Dealer in association with automotive financial and profitability specialists ASE Global and sponsored by digital specialists GForces.
Pitching franchised and leading independent car dealers against each other for the first time, this innovative list will judge the most successful dealers by the only metric that really matters – how much money they make. Read more
Hotel Chocolat to create 200 jobs
Hotel Chocolat is to create 200 jobs in its chocolate-making factory and distribution site thanks to a surge in online demand.
Digital sales surged to over 200 per cent year-on-year growth in the quarter to June 30, and sales subscriptions jumped by 47 per cent in the quarter against the same period last year.
While total sales from stores are lower against the same period last year, digital growth 'remains very strong' and group sales since the end of June are 'in line with management expectations', said the firm.
UK economy has a 'mountain to climb'
Experts have warned the UK has a 'mountain to climb' even as new figures show large parts of the private sector have returned to growth.
Flash PMI (Purchase Managers' Index) figures – compiled by IHS Market and the Chartered Institute of Procurement & Supply (CIPS) – have hit 57.1 so far in July, up sharply from 47.7 last month.
They figures make July the third month in a row that the PMI score has improved from an all-time low of 13.8 in April – the fastest expansion since June 2015. But the IHS Markit's Chris Williamson said: 'July's PMI represents a step in the right direction but there is a mountain still to climb before a sustainable recovery is in sight.'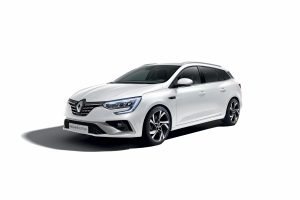 Renault prices up new Megane
Renault has revealed its facelifted Megane range which will go on sale next month priced from £20,740.
Just two trim levels are now available for the standard car: Iconic has LED headlights and a seven-inch touchscreen, while RS-Line gets a 9.3-inch touchscreen and sportier body styling.
There are small styling tweaks on the outside, the RS models all have 296bhp (the 275bhp RS 280 has been dropped) and there's a plug-in hybrid estate with an electric range of 30 miles.
No pensions panic during lockdown
Older savers have been resisting temptations to dip into their pensions during lockdown, new figures suggest.
The Association of British Insurers (ABI) said the number of people withdrawing all their pension in one lump sum fell by 30.2 per cent and the number of people drawing down their pension as a flexible income fell by more than two-fifths (42.2 per cent).
Pension withdrawal is expected to increase as the furlough scheme comes to an end though, believes the ABI.
And look at the weather…
Today
Saturday will see unsettled and breezy conditions across the UK, reports BBC Weather. Most parts of the UK will see rain clear during the morning, with sunny spells developing in the afternoon. Chance of showers, heavy and thundery.
Tonight
Showers will leave most ares leaving a dry night, although a few showers will remain in the north and west. Remaining breezy.
Sunday
A breezy day across the UK with sunny spells and scattered showers – the heaviest and most frequent will be in the north and west. Longer dry spells for eastern areas.
On yesterday's Car Dealer Live – Independent Motor Dealers Association's Umesh Samani