Here's your motoring, business and news round-up for Saturday, July 4
Public warned of danger as pubs reopen
A stark warning of the danger pubs present in spreading coronavirus has been issued by the top scientists advising the government on the eve of their reopening in England.
Chief medical officer Professor Chris Whitty said the coronavirus pandemic 'is a long way from gone' and Sir Patrick Vallance, the chief scientific adviser, warned of the danger of 'superspreading' of Covid-19 occurring in pubs as they reopen today.

Stood between them at the Downing Street press conference, Prime Minister Boris Johnson urged the public to 'enjoy summer safely' so the ailing economy can be boosted without causing the virus to spread uncontrollably.
Government amends regulations to stop pubs opening at midnight
Pubs that were hoping to reopen at midnight were forced to cancel their events after the government amended plans and enforced closures until 6am today.
Some landlords – including the pub chain BrewDog – had planned to reopen their venues in England as the clock ticked past midnight.

But several hours before they were due to welcome customers, No 10 said the ban would now remain in place until later on Saturday morning.
Driving instructors and learners eager to get back on the road
Driving instructors and learners are eager to get back on the road as lessons and theory tests are permitted in England from today.
RED Driving School said the majority of its instructors are returning to work as the number of people visiting its website is at an all-time high and double normal levels.
The firm is telling its instructors to clean the steering wheel and other car controls before every lesson, while learners will be asked to declare they have no coronavirus symptoms.
Prince Charles sends message to hospitality sector
The Prince of Wales hopes the nation's 'entrepreneurial spirit' will 'secure brighter and much more sustainable times ahead' for the hospitality industry.
Charles' comments came in a video message in support of the sector, and he also spoke about how staff employed by his Prince's Foundation had been affected by the Covid-19 outbreak.
The heir to the throne said: 'I need hardly say that it is exceptionally welcome news that hotels, restaurants and pubs are to begin opening their doors. I only pray we can begin to rebuild a vital and resilient industry and that the wonderful entrepreneurial spirit I come across so often can help secure brighter and much more sustainable times ahead.' 
Landsec promises to restart dividend as shoppers spend more per trip
Commercial landlord Landsec has promised to start paying out to shareholders again after it revealed that post-lockdown shoppers are spending more.
The company said the average spend at its English shopping centres jumped by 22 per cent in the two weeks after lockdown restrictions for non-essential shops were eased, compared with last year.
But the boost was tempered by the fact that the number of shoppers was down by 40 per cent when compared with June 2019. The business was nevertheless happy with the results.
Bike boom during pandemic to lift trading at Halfords
A surge in demand for bikes during the pandemic is set to provide a major boost to Halfords as it unveils its performance over the past year.
Analysts have predicted that soaring bike sales have buoyed the retailer during the lockdown period, with suggestions that its motoring division could also be on the road to recovery.
In May, the group revealed trading was ahead of expectations in the four weeks to the start of May, as sales fell 23 per cent on a like-for-like basis against the same period last year. It will reveal its results on Tuesday.
Landlords give green light to Poundstretcher restructuring plan
Discount retailer Poundstretcher has had a major restructuring plan involving rent cuts approved by landlords.
More than 90 per cent of creditors approved the move which has bought an extra six weeks for 253 stores whose futures were at risk.
This therefore surpassed the 75 per cent threshold needed to pass the cost-saving plans. Its proposals for the Company Voluntary Arrangement (CVA) deal said that rents will now be paid on these sites for an initial six-week period.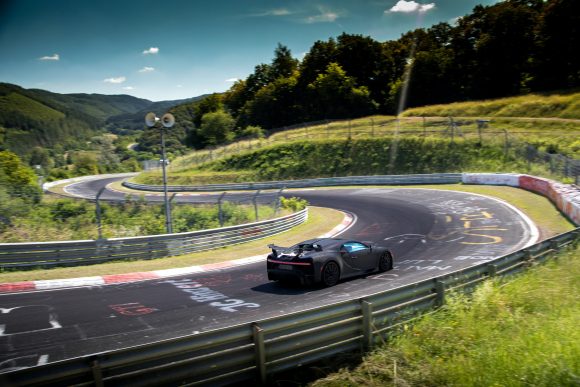 Bugatti Chiron Pur Sport undergoes final tests
Bugatti has revealed footage of its track-focused Chiron Pur Sport undergoing final testing at the Nurburgring.
The Chiron is Bugatti's latest hypercar, and the Pur Sport is the ultimate performance version that's been honed for its abilities on a race track. It gets optimised aerodynamics, shorter gear ratios and new tyres.
Production of the Chiron Pur Sport will begin at Bugatti's headquarters in Molsheim later this year, with prices starting at three million euros (circa £2.7m).
Rain and drizzle on the menu 
Rain and drizzle could dampen the spirits of people returning to pubs and restaurants in England as venues reopen for 'Super Saturday' following the coronavirus lockdown.
Some people may be looking to head out to their favourite local hotspots, which have been shut for almost four months during the Covid-19 pandemic, but outbreaks of rain or drizzle are likely in places, the Met Office said.
Despite the cloud, it will still be quite humid in the south and temperatures may reach 22C.
Catch up yesterday's Car Dealer Live with Tom Blackmore from Divine Automotive below