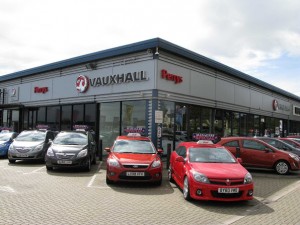 PERRYS Group sales soared past £500m in 2014, marking a record year for the group.
Perrys' sales reached £530.9m in the year to 31 December 2014, up from £491.4m the previous year. Pre-tax profit also reached £10m from £6.8m in 2013. Gross profit was £76.5m for 2014, of which 60 per cent came from vehicle sales.
In 2014 Perrys spent £1.3m on improving and refurbishing its dealerships and this is expected to increase during 2015.

Perrys commented: 'The start of the year was challenging for the group. However March is looking like a good month, with used cars doing particularly well for the group.'
The also alluded to the fact that Perrys is set for 'significant changes' in 2015 as managing director Ray Somerville, who has led the company since a management buyout in 2011, prepares to retire. Darren Ardron has been promoted to the role after more than 25 years at the company.
Ardron started as a new car salesman for Perrys back in 1987, and has held positions including sales manager, general manager and northern regional director.
MORE: VIDEO: Deliver your verdict on the best (and worst) manufacturers and suppliers to represent!

MORE: MG appoints new dealer in Exeter as demand increases
MORE: Jaguar Land Rover confirms £400million investment in Coventry
On SuperUnleaded: 20 Faces Jeremy Clarkson Is Probably Pulling Right Now