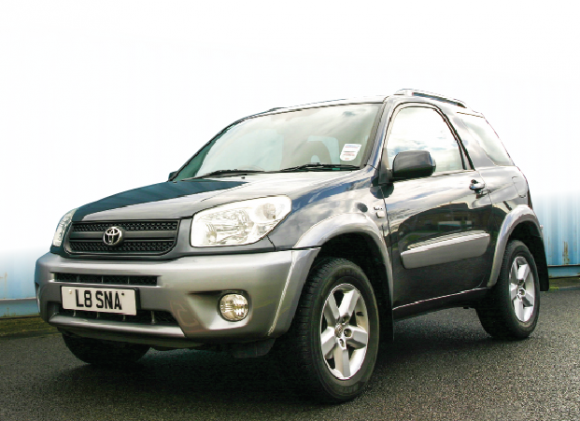 AFTER last month's small profit we put a shout-out for some help on our Car Dealer Forum and almost immediately Jim Reid came to our aid.
Jim won our Used Car Dealer of the Year award (51–100 cars) at last year's awards, and given the service that he delivered to us it's clear to see why. He was just about to take in a 2003 Toyota Rav4 in part exchange, knew we had £2k to spend and was only too happy to let us have the car for that amount.
Given the cracking offer, I didn't hesitate in taking him up on it immediately. We know that those little Toyotas are well built and pretty easy to shift, and at £2k there looked to be a healthy profit in it for Great Ormond Street Hospital.

It only dawned on me after the deal had been done that Jim is based in Aberdeen and we're on the south coast… Never mind, it was still a great deal and I'd wanted to visit Jim and see his site since he won the award.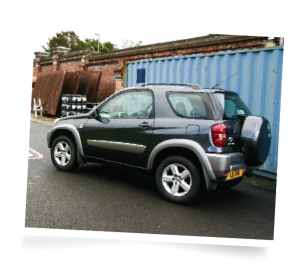 We could have got the car collected and delivered to us, but given it's a 650-mile trip the costs were extortionate and would have seriously dented our profit. (Any logistics companies reading who want to get involved, do please email me!) So, with a couple of jobs arranged for the return trip helping to keep costs down, tickets were booked from Southampton to Aberdeen.
Jim, the gentleman that he is, had not only agreed to meet me at the airport, he'd also roped his son into following in the Rav4, saving me an hour's extra driving. Although it was dark, it was clear that the Rav4 was everything he'd said it was, and Jim went well above and beyond what we'd expected. He'd not only valeted the car and checked the levels, he'd also filled the tank for us. With a tank of fuel, four new Jim Reid-branded floor mats (great idea, Jim) and a Jim Reid beanie hat I set off for Edinburgh.
The car didn't miss a beat, although a new set of wipers helped me see better the next day. It was a three-hour journey across a dark, wet Scotland to Edinburgh, arriving just in time to grab a bite then hit the sack.

The next day it was off to Galashiels for a day's work with Mitsubishi before heading to Harrogate to meet the video team for a curry ahead of a shoot at Lawton Brook the next day. Following the shoot, I headed home, and by the time I got to the office I'd covered just shy of 1,000 miles in the Rav4, but it left me feeling far fresher than I'd honestly expected.
I think the clutch is coming towards the end of its life at 74,000 miles, but aside from the wipers I couldn't find any other fault – confirmed by a clean MOT. We'll see if we can get someone to fit a clutch, not because it needs it now but because it'll make it lighter on the left foot, and given that most of these cars are driven by young women this'll help sell her. And the good news is that without even advertising her I've got a couple of people showing interest.
Thanks again to Jim for his help. And if anyone has any stock they are happy to pass our way for a steal – or, even better, for free – for this feature, do get in touch. As for seeing Jim's site, I never did get there, but I promise I'll be up again soon, Jim.