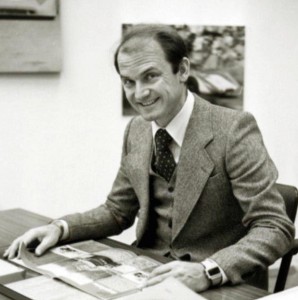 A POWER struggle at Volkswagen led chairman Ferdinand Piech to step down on Saturday.
Piech, who had been a controlling figure at the carmaker for more than two decades, incited the battle earlier this month when he criticised chief executive Martin Winterkorn, who was expected to succeed him as chairman, in an interview for a German magazine.
Piech, who is the 78-year-old grandson of Ferdinand Porsche, controls 51 per cent of VW along with the rest of the Porsche family. However, he was voted against five-to-one with even his own cousin Wolfgang Porsche siding with Winterkorn.

'The members of the steering committee came to a consensus that, in the light of the past weeks, the mutual trust necessary for successful cooperation was no longer there,' the six-member panel said in a statement.
Piech resigned with immediate effect from all of his roles at Volkswagen, as did his second wife Ursula, a former nanny who joined the supervisory board in 2012. Reuters reports that two sources close to the event said Piech resigned so the committee would not have to vote again when it regroups in ten days.
MORE: Trader Tales: Social media? It's just nasty and narcissistic
MORE: Shaggy dog story with a yappy ending…

MORE: Only half of buyers know what car they want – the others are still undecided
On superunleaded.com – Mercedes Benz The Rules, Gets Fined For 'Playing Monopoly'