[vc_row][vc_column width="2/3″][vc_column_text]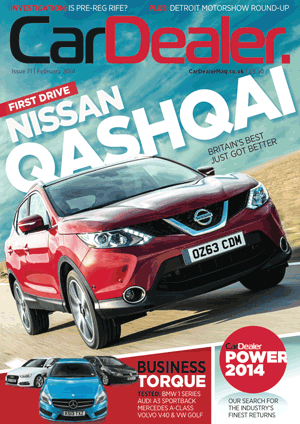 Why should you advertise with Car Dealer Magazine? Simple, it gets results. We don't waste your budget, we make it work.
Car Dealer Magazine is now the most-read publication for the motor trade in the UK with 12,000 readers – and half that again subscribing on iPad.
Delivering the latest news for automotive management professionals, new vehicle road tests, up-to-date SMMT sales figures, relevant business features and regular comment from industry leaders, Car Dealer Magazine is packed full of relevant content each month.

Recognising what motor traders really want to read is key. Since 2008 we have continued to produce informative features as well as fun pieces for passionate dealers.
Car Dealer Magazine knows that you need to make sure your advertising spend is working. Our experienced and knowledgeable account managers will make sure your spend is placed in the right channels – be that in the magazine, online or in our iPad edition.
This is the only way to generate the right response and coverage. Every penny matters in today's tough marketplace.
We produce bespoke, multi media solutions for suppliers to the motor trade to push their businesses further. Understanding the client's needs allows us to create a package to suit specific marketing plans and budgets.

Choose from print and online advertising, promotional editorial, section sponsorship, monthly editorial columns, event sponsorship and much more to get the most out of your marketing directive.
With more than 45 years' experience between us, our team know what the trade wants and how to get your message to the right people, at the right time. Some 75 per cent of our advertisers renew their campaigns with us on an annual basis, because it gets results.
Call (023) 92 522434 to hear more or email us via the website here.[/vc_column_text][/vc_column][vc_column width="1/3″][/vc_column][/vc_row]