Car Dealer Magazine is the UK's leading motor trade website providing daily news and features for car industry professionals.
The title started life as a glossy motor trade magazine which published 145 printed editions, before transforming into a totally digital brand in March 2020 following the coronavirus pandemic.
Since then, publication of the magazine has been digital and the website has grown to extraordinary levels as motor trade professionals seek out the latest news and information.
A team of writers produce the leading motor trade content for the website every day. You can join our breaking news WhatsApp groups by sending us a message in the contact us box below, join our email list to get our daily briefings here, or visit the website regularly as it's updated every day.
To find the digital issues of the magazine you can click the Latest Issue tab at the top of this page.
Car Dealer Magazine was founded by James Baggott in 2008 and is published independently by Blackball Media, based in Gosport, Hants. Blackball Media is part of the Baize Group.
The magazine runs a number of events including the Car Dealer Live conference, the Used Car Awards with Mike Brewer, and the Car Dealer Power Awards.
Our Writers
Email: You can email the team via the Contact Us box below. Please mark them for the attention of the relevant writer and they will be passed on
James Baggott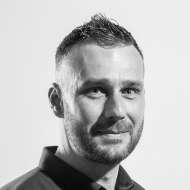 James started Car Dealer Magazine in February 2008, publishing the first six issues from home under publishing company Blackball Media. That company now forms part of the Baize Group, which James is the CEO of. The group offers PR services to the automotive industry, video solutions to a huge variety of motoring clients and provides consumer facing motoring editorial to a number of household brands and car dealers. James has been a motoring journalist for 20 years.
James Batchelor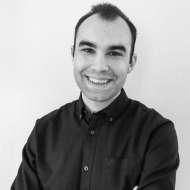 James – or Batch as he's often known as – started at Car Dealer in 2010, first as the work experience boy then becoming the editor in 2013. In 2014 he moved to Dennis Publishing to become news editor of Auto Express and latterly as editor-at-large. He was also the face of Carbuyer's YouTube reviews. In 2020, Batch went freelance and now writes for a number of national titles and contributes regularly to Car Dealer.
Rebecca Chaplin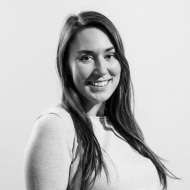 Rebecca has been a motoring and business journalist since 2014, previously writing and presenting for titles such as the Press Association, Auto Express and Car Buyer. She has worked in many roles for Car Dealer Magazine's publisher Blackball Media and sister company OnCue Comms.
John Bowman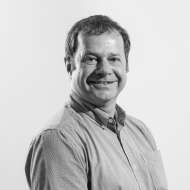 John has been with the company since 2013 after spending some 25 years in the newspaper industry as a reporter then a sub-editor/assistant chief sub-editor on regional and national titles. He began here as a freelancer then became a staffer in 2014, initially as an account executive in the PR division, and is now the chief sub-editor in the editorial department, working on the magazine and website as well as handling social media.
Graeme Windell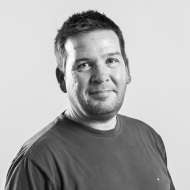 Graeme is a serial-award winning designer with over 30 years experience in the world of publishing. He joined Blackball Media in 2012 as Head of Design and his passion is for magazine design, producing eye-popping graphics and designing events. He also loves getting his pencils out now and then to sketch out storyboards and cartoons… or any other design challenge the boss throws at him!
Jack Evans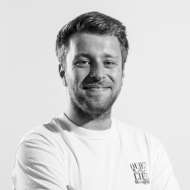 Jack first got into cars from a young age, spending many hours reading the latest car magazines each week. After studying English at University, Jack did several years of work experience at various titles before starting at Blackball Media. Now, he looks after Blackball's various consumer online outlets as Head of Content, and contributes news and features to Car Dealer.
Contributing writers
Advertising
Car Dealer Magazine has a large variety of advertising options for motor trade suppliers including on this busy website, on the Car Dealer Forum which boasts a huge number of active members and of course in the digital issues of Car Dealer Magazine.
For our latest media pack and information on any of our advertising options please contact a member of the Car Dealer team on 020 8125 3880 and we'll get the latest information to you.
Kevin Day
Michelle Searle
Email: [email protected]
Contact Us
Please do not send press releases via this Contact Us box
Blackball Media
C/O Wood Hicks
1-2 Warrior Court
11 Mumby Road
Gosport 
PO12 1BS
Tel: 020 8125 3880
How to be a car dealer
Car Dealer Magazine has published a special guide for wannabe car dealers. Featuring help and advice from across the industry the special one-off publication gives those looking to step into the car dealer business the help and advice they will need to do it. From selling at home, to finding your first site, to dealing with insurance and tax – the guide has it all. You can buy it online on Issuu here for £9.99.
Car Dealer Magazine back issues
All issues of Car Dealer are available to buy and view on Issuu.com – the online platform for magazines. These can be viewed on a desktop, tablet or phone. View our back catalogue of magazines here.
What is Blackball Media?
Blackball Media is a publishing company that specialises in the automotive industry. It publishes Car Dealer Magazine, hosts a number of events and provides car and motoring content to a large number of publishers and dealers.
Blackball Media is part of the Baize Group, which is part owned by PA Media, the national news agency and James Baggott.
Blackball Media Company Number: 6473855