Auction & Trade-To-Trade Sales

Exclusive access to an extensive range of ex-fleet, leasing and manufacturer vehicles. Just browse, bid and buy via our simple online auctions. With buyer fees of just £95 we have thousands of loyal customers, including dealer groups, car supermarkets and independents, buying vehicles from us every day.

BCA's remarketing programmes deliver volume, choice and availability for buyers, and speed, efficiency and market-leading returns for sellers.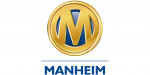 Manheim is a leading provider of integrated products and services for the remarketing sector. It connects more of the remarketing chain – from transport and inspection, to reconditioning and auctioning – creating optimised marketplaces and innovative solutions to deliver faster returns and higher margins.