Delivering a great customer experience is vital for any organisation. It not only supports immediate sales, but creates loyalty and advocacy to support the long-term sustainability of the business.
When the FCA delivered their updated Consumer Credit (CONC) framework a couple of years ago, their recommendations may have felt onerous. However, the customer-centric nature of their guidelines gives dealers a great opportunity to enhance customer satisfaction.
It's why Black Horse has continued to invest in our services and support to help dealers demonstrate their regulation compliance. Our Black Horse Customer Contact Programme (CCP) highlights that investment.
Supporting your customer experiences
Our dedicated CCP team makes contact with a sample of consumers who take out vehicle finance, often within 48 hours of the sale, and asks them to share their experience of the process.
They then share feedback with the relevant dealer's Account Manager, who will then forward on any positive feedback. It gives dealers reassurance that their processes and discussions are meeting customer objectives – often vital to creating strong consumer experiences.
Working together
Throughout, the aim is not to monitor the way dealers trade with customers, but to support their best interests in building great consumer experiences and a loyal customer base.
The feedback may also highlight areas the dealer may want to review within their organisation. This could mean slightly amending a procedure or highlighting a particular compliance issue more clearly so the customer's best interests are given even more emphasis.
If an issue of greater concern is raised, we'll work alongside the dealer to resolve the matter, which may just require an individual or dealership-wide training programme. This will instruct on the right ways to match CONC requirements, helping the dealer deliver transparent, effective and compliant finance guidance for the benefit of the customer.
Positive results
So, does CCP work?
Analysis of CCP results for 52 Black Horse dealers, selected between August and September, revealed that customer feedback can strongly improve the way they meet regulatory compliance. Once CCP had identified an issue to put right, dealers improved the scores customers gave them for meeting regulatory compliance by over 8%.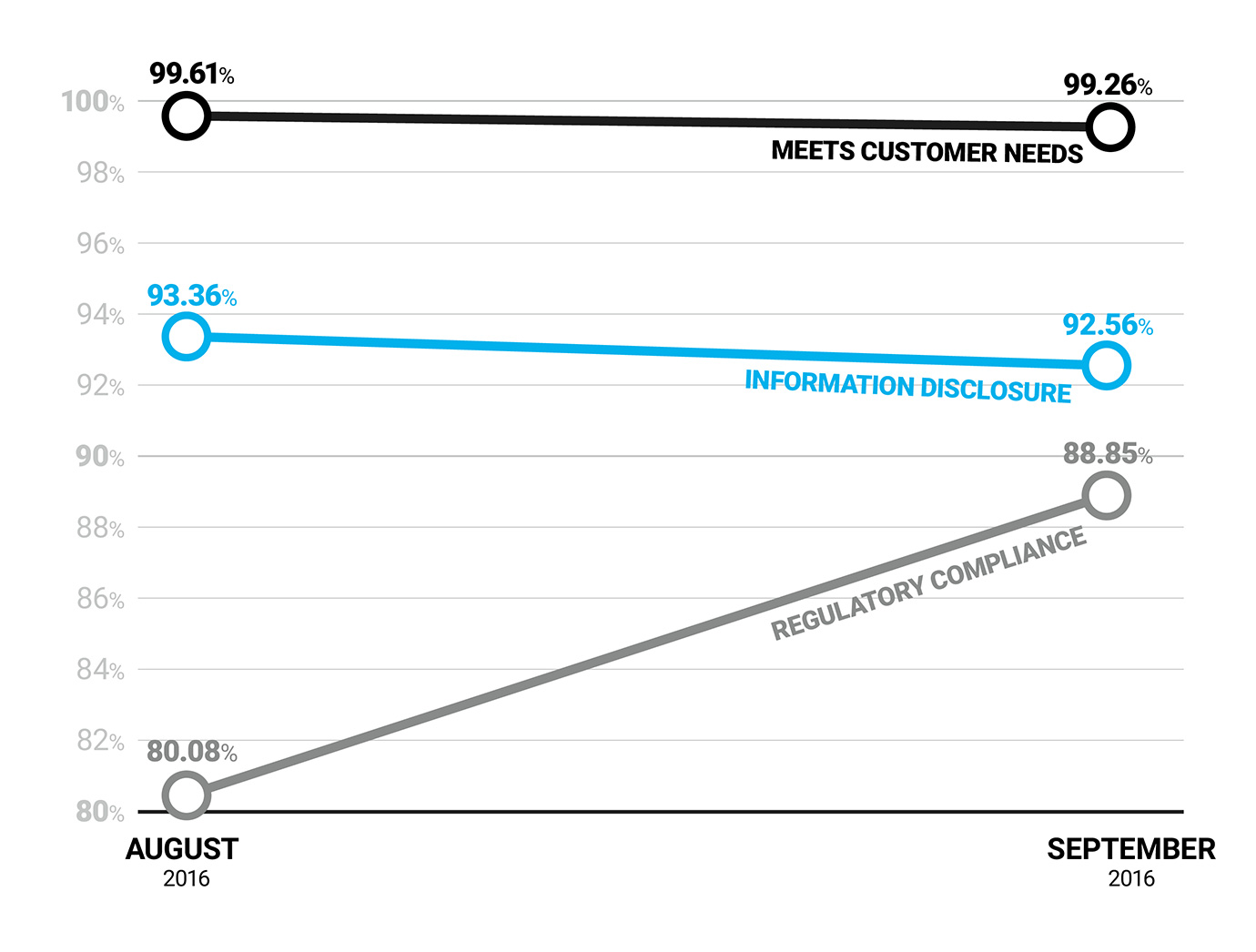 That upward shift in attitude could be key to increasing trust in your business and creating stronger customer experiences and that could be vital in helping you stand out.
The Black Horse Customer Contact Programme gives you valuable insight into how your customers connect with you. For more information please speak to your Account Manager.
Discover a better way
of doing business
Common Themes
The most common themes found in the CCP to date are the affordability information being incorrectly captured by dealers:
Incomes
Inputting joint (household) incomes rather than the sole income of the customer
Not updating the income information for repeat customers
Including non-allowable sources of income (e.g. non regular overtime or commission, bonuses, benefits)
Expenditure
Automatically dividing the mortgage/accommodation costs provided by customers in half
Not updating the expenditure information for repeat customers
Not obtaining 'other material monthly expenditure'
Other Issues With Affordability
Not requesting affordability information at all and input estimated figures
Not updating for repeat customers under the assumption that nothing has changed
Asking customers which 'band' their income falls into and not obtaining exact figures
Other common themes found in the CCP to date are due to key information relating to the terms and conditions of the agreement not being disclosed:
The Implications of Missing Payments
Dealers not informing customers of the potential consequences of missing payments
Dealers relying on customers reading the information in documentation but not disclosing it verbally
Credit search
While some customers may be aware that a credit search would be done, some dealers do not ask their permission or make them aware that this will be completed at point of sale
PCP Terms and Conditions
Some customers have their annual permitted mileage set at 6000 when they would use more
End of term options not being discussed
Excess mileage charges not being discussed
Previously from Black Horse