JASON CRANSWICK has been commercial director of Jardine Motors UK for almost four years. He spoke to Dave Brown about a busy year for the company and his hopes and expectations for 2019.
As we approach the end of 2018, is Jardine Motors Group in good shape?
I think we are. Obviously it's been a year of change. We came into the year looking at topics such as GDPR – that was a big thing for a business like ours and a big change that we were forced to get our heads round. We'd spent a couple of years looking at that topic leading up to May 2018 so we were in good shape to get through that.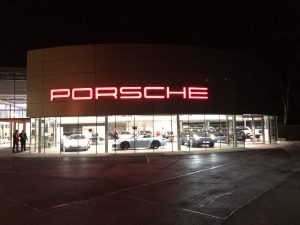 Then, I guess, we've all been feeling the waves of Brexit. As a business, that's very much underpinned by consumer confidence. You do get to feel the ebb and flow of what's happening in the wider political landscape.

And then, as every dealer group has done, we have had to navigate our way through WLTP. We represent largely premium and luxury brands, many of which are German, and the impact of WLTP has been felt quite significantly by those brands.
From a personal point of view, I often think that a bit of a burning platform is a good thing in any business. It helps you drive through changes that were maybe seen as discretionary before. What we have done – and what a lot of our dealer group partners have done – is focus on growth in areas such as used cars and aftersales to mitigate the impact of vehicle supply issues in new cars for a short period.
The interesting challenge for businesses like ours is that it's less about whether you can sell the cars, it's whether you can get the supply.
Any other issues the company has faced over the past 12 months?
As it has been a year of change, we have used it as an opportunity to innovate. We have a very strong innovation agenda within Jardine from shareholder level down. We've been exploring new technology solutions; we have embraced online vehicle sales; we've played nicely with disruptors who are coming in to look at the automotive marketplace.

We have built some very strong collaborations with digital partners who are doing great things with consumers. We've worked very closely with businesses like Auto Trader and carwow. We chose to work with them, to understand what they saw of our marketplace and we've fostered very strong collaborations. We feel that's the right way forward because we all learn together.
2019 marks the 50th anniversary of the Lancaster name. That's quite a landmark!
The Lancaster business is very important to us. A lot of our businesses have now adopted the naming convention of brand and town – so it's Milton Keynes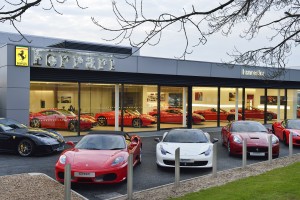 Audi or McLaren Ascot – but actually, in many of our businesses, such as our Jaguar Land Rover business or our Ferrari business, we trade with the Lancaster name, and yes, it's 50 years of that famous name next year.
We're looking forward to celebrating and recognising that. We have a lot of long-standing colleagues across the business who very much remember those earlier days and likewise, we have a lot of long-standing customers who deal with us because they remember the business as it was known in the earlier days.
So what else is in store for Jardine Motors in 2019?
We'll continue to evolve our business. We will be looking even more closely at the balance of digital and physical. Inevitably, 2019 will be a year during which we will embrace more and more technology-based and digital-based initiatives. That's a given. We see that approach as almost a hygiene factor to our business.
We're a good, large-scale operator with meaningful relationships with our brand partners. That should put Jardine in a strong position to take the opportunities that the marketplace presents us.
Are any manufacturers performing particularly well for you?
Over the last three or four years, we've put a lot of focus into establishing a strong brand portfolio. We do feel very fortunate to represent some of the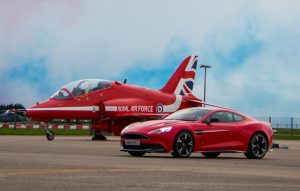 strongest-performing brands in the UK, if not globally.
For a number of our brands, Jardine are UK high performers and when you move up into some of the supercar brands, we become European or global high performers. It's a good place to be.
We've done some interesting things as well. Our collaboration with the Red Arrows was a great success for us as a sales initiative and raised £1.5million for the RAF Benevolent Fund.
Alongside that, we have another charity partner called Whizz-Kids. We're in the fifth year of our relationship with Whizz-Kids and have just celebrated raising £1million for the charity. The interesting thing we find while working with Whizz-Kids in particular is that our colleagues get a lot from it.
We have people sky-diving, we have charity balls, we have cake sales… you name it and we do it! But also we're finding the emotional investment we make in a charity such as Whizz-Kids is very rewarding. We're looking forward to another strong year in 2019 working with them as our charity partner.
How many people does Jardine Motors employ?
We have just over 3,500 colleagues here in the UK – and that's grown. If I think back to the time when I joined the business in 2015, it was less than 3,000. The growth has come in two areas, really. One is the changes to the physical shape and size of our dealer portfolio but also we've been strengthening our teams. Four years ago, we didn't have a digital marketing function at all; now we have a whole digital marketing team.
Similarly, we've been putting more human resource into our customer handling. As we're selling premium vehicles, our customers expect more from us and our colleagues play an incredibly important part of delivering premium service.
The benchmarks now are no longer other car dealers. The benchmarks would be other premium and luxury experiences that they have outside of automotive. It's not an option to fall behind.
Is there still a place for the physical dealership?
Absolutely. Our dealer facilities now are great brand-experience locations. They play a very, very important part in how we engage with our customers. At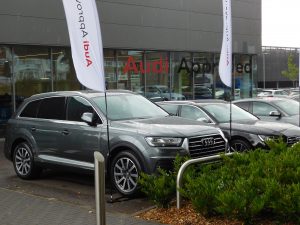 the same speed that digital is having an impact in our customer engagement, we have to make sure that the physical environment keeps up and that it's seamless.
So as we look ahead to 2019, Jardine will be looking to make sure that we remove any points of friction from that transition from digital to physical to make sure that our customers get a very seamless and continuous experience. That's super-hard because we have many different systems and processes.
We represent 20 brands in 70 locations across the UK. Each has its own particular way of working or 'thing' as we affectionately call it.
Our job as Jardine Motors is to make sure that we deal with all of those moving parts and we then can deliver a very consistent, high-quality experience for our staff and our customers.
MORE: Want to be a car dealer? Get your essential guide to the trade for just £9.99
MORE: Charity ball-goers have an Abba-tastic time raising money, money, money
MORE: CDX: A great line-up of headline partners for our 2019 event