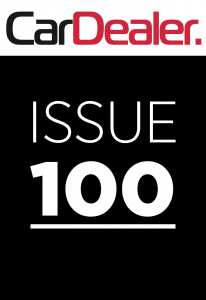 As you might've noticed from the cheeky pop-up survey, we're organising something special for our 100th issue of Car Dealer…
We can't reveal any tantalising details just yet – you'll need to wait until later in the year – but we need your help to make sure our centenary issue arrives with a bang.
So how can you help? We want to know what your favourite ever car to sell has been, and why?

Whether you've loved handing over prestige metal like Porsches and Mercs, miss the era of the 80s hot hatch where 205 and Golf GTIs were flying out of the showrooms, or even have a soft spot for the 1993 Ford Mondeo – we want to know which car from any year you've loved selling the most.
To answer, click the link below, enter your answer and hit 'Done'.