IT'S currently the height of summer – and being the UK that means we're alternating between storms and sunshine – so that can only mean one thing here at Car Dealer Towers: it's time to launch this year's Used Car Awards.
Used cars is a sector of the industry that is growing in importance as the new car market shrinks, and the Car Dealer Used Car Awards, which are now in their eighth year, have become THE awards to win.
They recognise the best, brightest, smartest and downright nicest across the full spectrum of the trade – the veritable gold standard celebrating the finest in the business!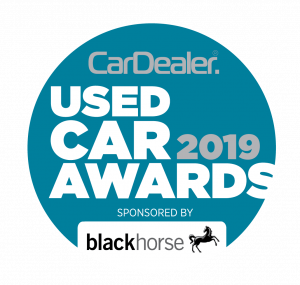 Make no mistake: winning a Car Dealer Used Car Award is BIG. Dealers and sponsors are proud to shout about their successes.
The event, sponsored by Black Horse, honours all the areas of this vital backbone of the motor industry. From the smaller independents to the larger groups, it's for every dealer in the used car business.
This year, the awards are being held on Monday, November 25, when we will be handing out gongs in a variety of categories. If you reach the final awards shortlist, you'll be invited to our glittering ceremony, to be hosted by TV's Mr Wheeler Dealer, aka Mike Brewer, at The Brewery, London. You'll be able to enjoy a terrific meal, free drinks and – if you fancy it – lots of dancing!
Did you miss out on last year's event? If so, you really missed something special, so don't delay in entering this time around!

Tickets and sponsorship packages sell out fast as well, so regrettably we always have to disappoint many of you when there isn't any space left. Don't let that happen to you in 2019… It's the dealers' biggest party of the year, so make sure you're there! It's the perfect excuse for an early Christmas party that you can put on expenses! Call the team on (023) 9252 2434 for more details.
To vote in the awards, simply click here to fill in the online form. Remember to provide as much detail as possible – make your nominations really stand out and get the judges sitting up and taking notice!
Pictured at top are the winners of the 2018 Used Car Awards with Mike Brewer
MORE: Who won what at the 2018 Used Car Awards?
MORE: #UCAwards – The top 10 tweets of the 2018 event
MORE: Photos from Used Car Awards 2018 available to download