THE 2018/19 financial year has been and gone, and while thousands of dealerships will be breathing a sigh of relief, it brings potential headaches for even the most seasoned dealers.
Dealer cars have traditionally been used by the staff as part of their job – after all, who wouldn't want to regularly get behind the wheel of the newest cars? – but getting mileage and usage submissions perfect is often a headache for everyone concerned. Yet failing to do so is more treacherous than ever before, thanks to new HM Revenue & Customs (HMRC) rules.
With HMRC increasing Benefit-in-Kind (BIK) rates for FY19, and a concerted crackdown on record-keeping for demonstrator and courtesy car usage, it's crucial that dealerships are keeping track of all the changes to start the year on the right note.

BIK doesn't need to be taxing
Keeping up to speed with BIK tax rates and on top of staff mileage and P11D submissions can be frustrating and time-consuming, but it can be made much easier with modern dealer management tools.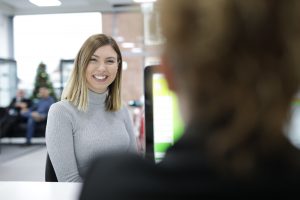 Vince Powell, managing director of AX Innovation, the intelligent software, devices and insurance specialist division of AX, explained: 'Not long ago, sweeping changes with HMRC meant an annual overhaul for dealership record-keeping. Desperate to avoid falling foul of HMRC, dealerships might rush to adapt to new processes and even consider limiting demonstrator and courtesy car use among staff. That doesn't need to be the case any more.'
Using tools like AX Manage can help dealerships ease the administrative headache and ensure their fleets are being used effectively without creating any unnecessary processes for staff.

Powell added: 'Ultimately, using a comprehensive and in-depth fleet management tool, developed specifically for franchised and independent dealers, means staff and the senior team spend less time calculating mileage, tracking vehicle use and submitting P11Ds. This results in more time on the sales floor.'
Modern tools for an old problem
The AX Manage platform has been developed to help dealerships stay on top of crucial admin while making sure their courtesy and demonstrator fleets are maximised inside and outside working hours.
The multi-platform diary also provides daily vehicle usage reports which offer the option of self-management by the drivers, and goes far beyond core mileage tracking to deliver a comprehensive solution for dealer fleets. The same principles apply to static demo vehicle management, too.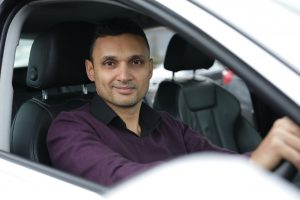 Offering individual BIK tax settings for each user to help avoid the tax band minefield, AX Manage offers accurate reporting to give a comprehensive breakdown to divide private and business use, as well as analyse fuel card usage to identify 'inappropriate use'.
The impressive service also features Connected technology, integrating smartphone apps and telematics, recording journeys instantly using GPS, with the driver selecting whether they are private or business trips. At any time, a business is then able to supply true, honest and verifiable BIK figures.
The AX software can also deliver updates on HMRC vehicle tax bands to ensure dealers never fall foul of changes.
By adopting AX Manage, dealerships can make sure they start the financial year in the right shape and can maximise their fleet without the headache that can often go hand in hand with BIK tax calculations, mileage tracking and HMRC submissions – letting dealers focus on their business.
For more information, visit https://www.ax-uk.com/innovation
About AX
AX is the leading provider of intelligent vehicle protection and management technologies and replacement vehicles in the event of an accident, delivered via its two operating divisions: AX Automotive and AX Innovation.
AX helps businesses and drivers manage and protect their vehicles, and in the event of an accident provides accident assistance services including recovery, repair and replacement vehicles.