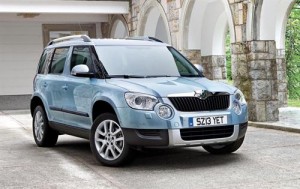 THE managing director of Midlands-based Autosales Ltd, Steve Kibble, is taking on a 160-mile walking challenge to honour his late father and raise money for charity.
Barry Kibble, who setup Autosales Ltd with his wife Ann and father-in-law Len Turner in 1958, died last year following a tough battle with prostate cancer. He was awarded the Skoda franchise in 1960, clocking up an impressive 52 years representing the brand.
Before he died, Steve promised his dad that he would raise money to support Prostate Cancer Research, the Compton Hospice that cared for him, and that he would start to keep fit.

Keeping true to his promise, Steve is now urging locals to support Prostate Cancer Research and Compton Hospice by donating funds in aid of his 160- mile challenge and helping him to reach is goal of £6,000.
Steve's 160 miles on foot, will cover much of the Shropshire Way long-distance path. His journey will begin on May 25, at Ironbridge and finish on June 1, on top of The Wrekin.
Kibble said: 'I've lived in Shropshire for the past 23 years and believe it is one of the most beautiful places in the world, so when I started looking for a challenge, I wanted it to be in this great county.
He added: 'I'm determined to do everything I can to raise £6,000 to help Compton Hospice, which did so much for my dad, and to help Prosate cancer Research investigate causes of and treatment for the UK's most frequently diagnosed male cancer.'