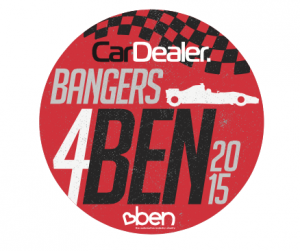 The lights are out and B4B is go… go… go…
Yes, the details have now been finalised – and this year Bangers4Ben does F1.
Following last year's epic Italian Job trip, trying to make this year's Bangers4Ben even better was always going to be a challenge. But we think we've done it.

Not only have we got another unique event planned, but this year we are upping the places on the event to 50.
We raised more than £40,000 in 2014 with 40 cars, making it the largest individual fundraising event for Ben behind their annual ball. So the challenge for this year is to raise more than £50,000.
So, all importantly, what are the plans? Well, as has become de rigueur, we like to offer you something you won't be able to do anywhere else – and this year we've definitely achieved that.
We'll be gathering on Saturday, October 10 at Silverstone. Meeting point is in the Paddock, where we'll have our own garage area, and you'll get your first chance to meet fellow Bangers and check out the other cars.

Following our welcome and briefing, we'll be led on to the track at 8.30am for a full lap of the British Grand Prix circuit behind the official pace car. Follow in the footsteps of Damon Hill and Lewis Hamilton and get to complete a lap of a circuit that few get to drive.
From here, we head south and down to the south coast where we will head across the Channel to drive on to the historic town of Reims.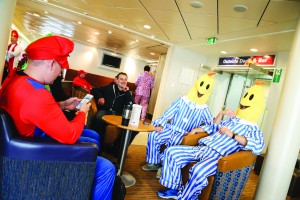 The following morning you will have the chance to drive a lap of the historic Reims-Gueux circuit. These days they are public roads and no longer used for racing, but in their day the 2.2km straights were some of the fastest in the world.
There will be a chance to visit the Musee Automobile Reims Champagne, the fifth-largest motor museum in France with more than 200 vehicles on display, dating from 1908 to today.
From here we embark on a journey south to Munich, where you will get the chance to visit the BMW Museum and take a beer or two – after all, the Munich Beer Festival will be in full swing when we arrive, and it would be rude not to join in…  
The next morning it's a trip north to the world-famous Nurburgring, where you will get a chance to put your steed through its paces at arguably the world's most famous public racetrack (the cost of this isn't included – if you want to do it, it'll cost about €15 for a lap).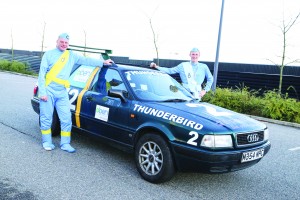 After an overnight stay near the track, it's a short hop to what is the piece de resistance of the event – Spa Francorchamps. Arguably the best track on the F1 calendar, you will get a vary rare opportunity to put your car through its paces with a lap of Spa behind the official pace car.
Spa are normally very picky about who gets to drive their circuit, so this is an opportunity not to be missed!
After those thrills, it's a short drive back to the ferry before departing for home.
Last year's event sold out in just a few weeks and we had a lot of disappointed teams. So don't hang about this year. The official launch of Bangers4Ben 2015 will be at this year's Car Dealer Conference and Expo at Silverstone on June 9, so if you want to guarantee your place, you need to be at the event.
After the event, if any places remain they will be opened up to everyone else.
And now the good news! We're keeping costs the same as last year, so it's a £500 entrance fee. This covers all your accommodation, ferry crossings, breakfast and evening meal. All you need to supply is the fuel and your refreshments on the road.
On top of this, of course, you will need to buy your car, which will be donated to Ben at the end of the event. The car cannot cost more than £750. Of course, we don't care what the car is worth, as long as the receipt shows you paid no more than £750 for it. However, let's try to keep to the spirit of the event. There is no fun in doing it in a 2007 Audi TT – where is the challenge, the do or die, or the 'will I or won't I make it' worries if you're in something too good? 
This year we will be encouraging everyone to raise a few quid along the way, too, so if you were going to buy a more expensive car to help the cause, buy a banger and put the rest into the fundraising pot.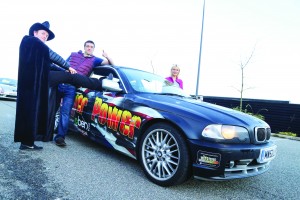 There will be prizes for the best themed car, the car that makes the most money for Ben, and the team that raises the most money through fundraising.
If you've done this before, we don't need to tell you how much fun it is. But if you've always contemplated doing this but never got round to doing it, then make sure 2015 is the year you do it – you may never again get the chance to drive these circuits again.
As with last year, we will be meeting up the night before the event. We'll let everyone know about that well in advance.
Get looking for those bangers!
WHAT'S IN STORE? Type 'bangers' into the search bar at the top of this page, and see all the fun we had last year!