IT'S the biggest event of its kind, it's happening soon – and it's proving so popular that we're extending the deadline for nominations!
The Car Dealer Used Car Awards, sponsored by Black Horse, celebrate all that's great and good about this vital sector of the automotive industry. First held by us in 2012, they've grown to become the gold standard event for the second-hand car sector.
This year's ceremony is taking place on Monday, November 26 at – once again – the fantastic venue that is The Brewery in London, with TV's Mr Wheeler Dealer Mike Brewer handing out the trophies. The event gives you the chance to rub shoulders with fellow motoring professionals, make top contacts – and let your hair down!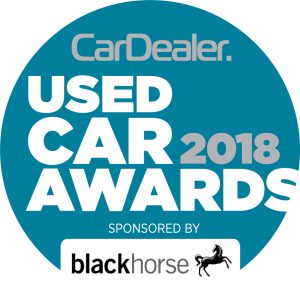 Plus, if you win one of these highly coveted awards, you get bragging rights beyond compare!
Because there have been so many entries so far, and because dealerships are such busy places that sometimes things like this can be put off and put off until suddenly it's too late, we don't want anyone to miss out, so we're pushing back the deadline to nominate to Friday, October 12.
It's really simple to enter – and it's free! Simply click here to be taken to the online nominations form.
You can enter for as many categories as you like but do remember to give plenty of detail to ensure that your nomination stands out so as to help our judges decide who should go on the shortlists.

What are you waiting for? Get nominating NOW!
MORE: Who won what at the 2017 Used Car Awards?
MORE: VIDEO – See the highlights of the 2017 Used Car Awards