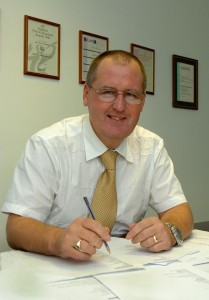 EXPERIENCED news journalist Colin Channon has been appointed editor of Car Dealer Magazine and Head of Editorial for parent company Blackball Media.
Channon is currently editor-in-chief of Newsquest Essex and responsible for two daily papers and 15 weekly papers.
He'll be joining Blackball Media on November 10.

He said: 'I've worked with some of the best journalists in the business during my career – I must have done because almost all the publications I've been at have won awards, and there's no way I'm the reason why!
'I'm really excited to be joining the team at Blackball Media at a very interesting time in its history. The output the company produces is fresh, exciting and engaging and I'll be looking to ensure that brilliant work not only continues, but gets even better.'
Channon will be returning to his home town of Gosport to take up the new post and brings a wealth of experience to the role. His career started at The News, Portsmouth, in a news role, before he moved to The Evening Herald, Plymouth, as deputy sports editor, followed by a return to Portsmouth as sports editor.
His first editorship was in West Sussex at the Chichester Observer, before he made the move to Essex to edit two daily papers, the Echo in the south of the county, and the Daily Gazette in Colchester, in January this year.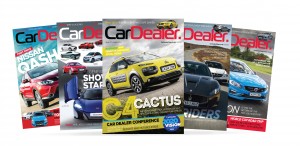 Channon added: 'The opportunity to return to Gosport, where my family is based, and to work with the brilliant team at Blackball Media, was very difficult to ignore. I've made some great friends in Essex and although my time there was short, I hope I managed to achieve a lot.
'I'm extremely excited about getting my teeth stuck into the automotive industry. I love cars and although the business is new to me, I'll be bringing my news nose and experience to the fore to dig out the exclusives that have helped make Car Dealer a multi-award winning title.'
Managing director of Blackball Media, James Baggott, added: 'I've known Colin for many years and I have every confidence his super news sense, eye for design and passion for serving his readers will help take our editorial output to new heights.
'We didn't want to appoint someone from the automotive industry who would come with a legacy. Colin is unknown to the motoring industry but what he's achieved in the news world is seriously impressive.
'He's passionate and driven, just like the rest of Blackball Media, and will fit right in. We can't wait for him to get started.'
Ahead of Channon's arrival you can tweet him @colinchannon or email [email protected].
Download the latest issue of Car Dealer Magazine for free on iPad now by clicking here, or join Car Dealer Club to get great benefits and a year's subscription for just £39.99.
MORE: Car Dealer Magazine is Best Business Publication AGAIN