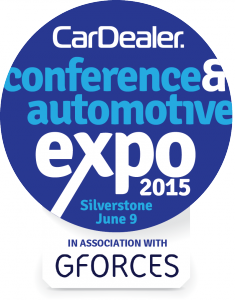 DEALERS and suppliers will be flocking to the Car Dealer Conference and Automotive Expo at Silverstone this summer.
More than 1,000 dealers are expected at the event on Tuesday, June 9 – a day packed with speakers and workshops to make sure everyone goes back to their workplace with plenty of new ideas to help maximise profits.
And more than 60 exhibitor stands have already been snapped up, leaving only a handful remaining.

Car Dealer operations director Andy Entwistle said: 'This is going to be the biggest event of this type ever held in this country.
'The interest being generated by the event has been phenomenal. We're still 12 weeks away, and I never expected to be in this position – we already have about 600 dealers signed up to attend, and exhibitors are very, very keen to be part of it.
'Dealers love the idea. Franchises and independents have been signing up in their droves – four of the biggest franchise groups in the UK are using the event as a chance to host a meeting for their dealers, and will be bringing well over 200 people between them.
'We want every delegate to walk away from this year's conference having learned something they can take back to their dealership and implement the next day, and we're  confident this will happen.'

Car Dealer MD James Baggott said: 'I've been amazed at the positivity from dealers, manufacturers and suppliers to our plans.
'We've worked incredibly hard to make sure those companies holding workshops have interesting things to say. There will be no direct selling in these workshops, let me guarantee that. This event is about education and the workshops are designed to give you thought-provoking nuggets to take back to your business and help improve.'
To find out more about the conference – and to sign up and book your place – click on the big blue logo on this web page, or click here  Remember, it's FREE to attend.
MORE: All the details about this summer's conference, and how tot sign up … and it's FREE to attend