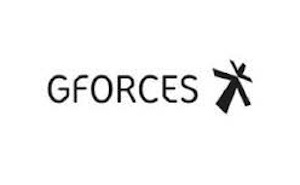 ONE of the UK's leading specialist digital agencies, GForces, is on the look out for two keen individuals to join its rapidly-growing business.
As part of the firm's on-going expansion, GForces has the positions Paid Search Executive and Digital Account Executive available.
The Paid Search Executive job role would be based at the firm's base in Bearsted, near Maidstone (Kent), and after taking an initial brief from a client, the successful candidate would be expected to deliver high quality paid campaigns and provide campaign analysis, bid updates and research on market trends.

Meanwhile the successful applicant of the Digital Account Executive role would also be based in the firm's Bearstead offices.
The ideal candidates should be able to demonstrate a good understanding of digital marketing and software strategy deployment.
GForces works closely with clients to make them get the most from the internet. They build, manage and market online strategies for more than half of the UK's Top 200 motor retailers and many of the world's leading manufacturers.
Find out more about the Paid Search Executive position here and Digital Account Executive here