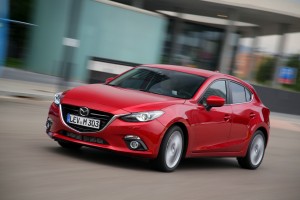 MAZDA is eyeing up entering new segments in the market according to a company director.
Speaking to Car Dealer Magazine, Mazda UK's sales director Peter Allibon believes the Japanese firm could enter new sectors across the market – and even create the rotary hybrid segment.
'We have roughly a 70 per cent coverage of each segment,' Allibon told Car Dealer.'We don't like to over complicate things, especially for our dealers, so we produce one model of each car in its segment.'

However, Allibon suggests that there is room for the Japanese brand to develop new segment models in the market, that it's potentially currently missing out on.
'I think there is an opportunity for Mazda to expand and enter new sectors,' he said. 'As an example, we currently don't have a city sub-B segment car, but there is certainly potential for one.'
He believes that key models such as the CX-5 could be reformed into smaller or larger models, both in engine size and design.
'The CX-5 is a very popular car,' Allibon said. 'We can already see more opportunities for global expansion and I wouldn't write-off the possibility of producing a smaller or larger model.'

Allibon also suggests that if the industry was to see a next generation RX-8, the firm's Skyactiv technology could play an important part in the development of the rotary engine – perhaps opening a gap in the market for an RX-8 hybrid sportscar.
'I myself don't know what the plans are for the RX-8, but the rotary engine is still very much at the heart of the brand,' Allibon explained. 'I think the RX-8 will play a part in the future, but now isn't its time.
'The development of Skyactiv technology could even mean we see the next rotary engine come in the form of a hybrid.'