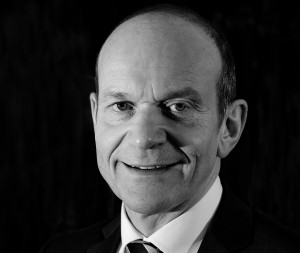 A NEW Hyundai dealership in Grimsby has been officially opened by the UK president and CEO of the manufacturer, Tony Whitehorn.
Read Hyundai has left its former home in the town's Railway Street and moved to a new purpose-built showroom in Altyre Way.
The new premises has a larger site with enough room to display eight cars.

At the official opening, Mr Whitehorn, pictured, told the Grimsby Telegraph: 'It is a fantastic site and it really matches the products that we have today, as well as the customer service that Read Hyundai gives in this area.
'It's at the leading edge of what we want to offer our customers. What it does is puts the company in the right place. When people are thinking about buying a new car, they will want to come here.'
The former Hyundai site in Railway Street now houses a sister Suzuki dealership. The latest developments have seen ten jobs created across the two sites with Read network now comprising three dealerships – the two in Grimsby, and Read Hyundai in Lincoln.
Managing director Mike Read said the Grimsby Hyundai move had gone 'very well so far,' reported the Telegraph.

He added: 'We have seen an increase in business on the new site. The Suzuki site is also doing well after an expected steady start, and we want to continue that.'