THE Nigel Mansell Museum on Jersey has closed to create more space for the thriving car dealership housed in the same building and established by the former F1 champion six years ago.
Telling the story of Mansell's battle to become one of the world's greatest racing drivers, the museum, in La Route de St Aubin, St Helier, featured fascinating pictures and exciting video footage, plus his actual trophies and racing cars.
A statement on the company's website confirms: 'Due to the continued growth of the Mansell Collection car dealership, the second floor of our premises, which is currently home to the Nigel Mansell Museum, will become a car showroom. This will enable us to better showcase our two great franchises: Hyundai and Mitsubishi.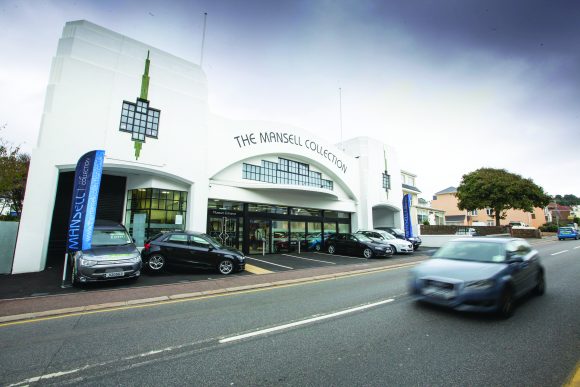 'The last six years of the Nigel Mansell Museum have been extremely successful, welcoming over 10,000 visitors every year. This is something that we are extremely proud of.
'We have a number of options for the future of the museum, which we are currently reviewing. Thank you to everyone who visited and for the kind words.'
Car Dealer Magazine was invited to the dealership to interview Mansell in the autumn of 2014. At that stage, the business was in its infancy, having only been up and running for six weeks.
Discussing the establishment of the dealership, he told Rebecca Chaplin: 'We found the location and it was one of those projects that excited me because it's about renovating a historic building which was listed, and it was one of those occasions where the pieces just got put together from there.

'We saw the space upstairs that I could see would work as the museum and then we knew we could set up a dealership downstairs. It was an exciting concept.'
Our main picture shows Nigel Mansell talking to Rebecca Chaplin, now editor of Car Dealer Magazine, in 2014
MORE: F1 legend Mansell to open new Mitsubishi dealership