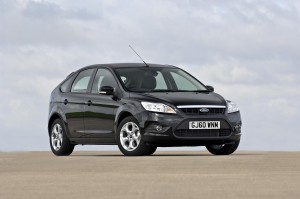 MORE than 5,000 used cars have now been sold under the RAC's BuySure used car initiative, just four months after its launch.
The 5,000th car was a 2009 Ford Focus sold by car supermarket Trade Centre Wales of Neath earlier this week.
Trade Centre Wales joined RAC BuySure in May and has worked to maximise the potential of the initiative.

Other dealers signed up to the scheme include Carbase.biz, Sussex Used Cars, McCarthy Cars, Anthony Betts Motor Group, Wrights Motors, Fiesta World, Fayrewood Car Sales and WDV.
RAC head of dealer propositions, Mario Dolcezza, said: 'The volume of cars sold under RAC BuySure is now rising quite quickly month-by-month and momentum is beginning to build.
'Our initial strategy has concentrated on signing larger independent used car dealers and supermarkets in order to maximise the number of units sold and also to spread awareness of the initiative.
'However, as the profile of RAC BuySure grows, we expect to see more franchises and smaller independents coming on board, especially as evidence for the business case for joining the initiative begins to accumulate.'

Chairman of Trade Centre Wales, Mark Bailey, said: 'We are very pleased to be involved in RAC BuySure. The RAC brand name has instant recognition and trust among customers, and it helps to underline the quality of our used car offering.'
Dolcezza added: 'An interesting point is that dealers are finding that the investment in the right stock and the right preparation to retail a car through RAC BuySure allows them to price accordingly.
'Customers are recognising that only very high-quality used cars are being sold through the initiative and are willing to pay for the inherent peace of mind.'