VOLVO Car UK is planning to invest in the brand and its network of dealers with the launch of a Sponsored Dealer Programme.
While not an entirely unique concept, the programme is a first for Volvo in the UK and will play a pivotal part in meeting its target of 60,000 UK car sales by 2020.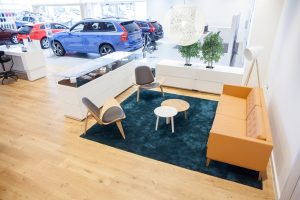 Volvo will give talented motor trade professionals with a proven track record of running successful individual or small group dealerships the opportunity to set up their own Volvo dealership, with the support of Volvo Car UK.

The company plans for six sponsored dealers to go live over the coming years, with work on the first dealership, located in the Midlands, already underway at a new-build site which incorporates the brand's latest Scandinavian-inspired showroom design cues. Volvo will take on the leases for the properties and each site will be set up as a Volvo Retail Experience (VRE) dealer from day one.
As part of Volvo's human-centric approach, the dealers will be hand-picked and will gain ownership of a Volvo franchise.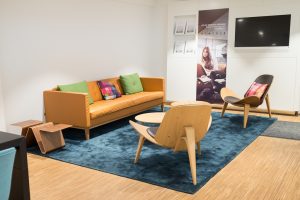 Volvo will support the dealership to nurture the business in line with brand strategy requirements and to support individuals in getting up to speed with operating a multi-million-pound business.
Following the successful launch of Volvo's all-new XC90, a positive reception for the V90 and S90 and the on-going transformation of the brand, Volvo says the Sponsored Dealer Programme provides a great opportunity to join the premium brand as it goes from strength to strength.

Phil Hand, Volvo Car UK's head of network development, said: 'The Sponsored Dealer Programme has been introduced to find talented motor trade business people who will become advocates of the Volvo brand at a truly exciting time for the company.
'It is part of our move to continually improve the quality of our dealer network's customer experience.'
MORE: Dieselgate: VW to scrap half a million cars in America
MORE: Toyota airbags recall: More than 70,000 UK-registered cars affected
MORE: Kahn Group set to expand presence in Sri Lanka with new deal
On SuperUnleaded.com: Woman Uses Sex Toy To Remove Dents