AA CARS is to continue its partnership with automotive live chat operation Visitor Chat and will be offering the service free from 6pm to 8am seven days a week, it has announced.
The deal – part of the AA Cars Dealer Promise and AA Cars Approved Dealer packages – follows what AA Cars called 'a very successful trial period', and means AA Cars' vehicle shoppers will be able to communicate in real time with a sales representative via live chat software and management with Visitor Chat.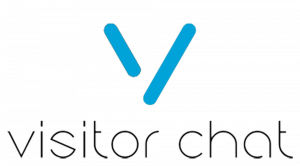 All potential buyers' inquiries will be logged, transcribed and all the details emailed to AA Cars dealers within an hour, giving them leads to follow up the next morning.

In partnership with AA Cars, Visitor Chat has more than 4,000 independent dealerships currently under chat management.
AA Cars director Paul Davis said: 'AA Cars Dealer Promise and Approved Dealer packages let customers see AA Cars dealers' clear partnership with one of the UK's most trusted brands and increases trust in their business by highlighting their commitment to exceptional customer service.
'We are looking forward to another highly successful partnership with Visitor Chat to enhance further the services offered to AA Cars dealers.'
Visitor Chat chief operating officer Chris Wateridge, pictured at top, said: 'Visitor Chat are pleased to have secured a commercial agreement with AA Cars. The industry-specific Visitor Chat system was developed to manage live chat across automotive directory platforms, OEMs and independent dealerships, and the formation of this partnership is in line with our company goals and objectives.'

MORE: Used EV stock surges more than 600 per cent since 2014, says AA Cars
MORE: Used car buyers sniff out the good from the bad, according to AA Cars
MORE: AA invests £5m in AA Cars platform
On SuperUnleaded.com: 5 Outstanding Onboards To Watch During Your Lunch Break