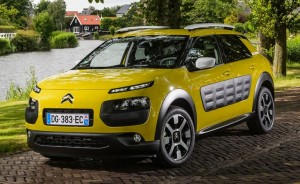 CITROEN'S innovative Airbump technology, as seen on the new C4 Cactus, will definitely be used again on future models, according to the French manufacturer. 
The clever tech, which sees thermoplastic polyurethane panels added to the side doors and underneath the headlights, is the sort of concept car fodder nobody predicted would see the light of day but the French marque proved otherwise.
'The technology took us over three years to develop,' explains Arnaud Le Clerc, Citroen's new managing director in the UK.

'It was expensive and required a lot of brainpower so I think it is fair to say we will use this technology again on future models. But the model has to be right,' he added.
Airbump is designed to alleviate those annoying bangs and scrapes that one often returns to after a shopping trip at the local supermarket. The rubbery panels feature little pockets of air that can soak up a direct hit from a shopping trolley, according to Citroen.
'The Citroen C4 Cactus is unlike anything else on the market at the moment,' says Le Clerc.
But when quizzed on whether the Cactus designation would become Citroen's version of Volkswagen's Alltrack or Audi's Allroad, Le Clerc disagrees.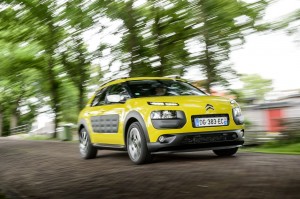 'Although I can see Airbump technology working on other cars, Cactus will remain specifically for this C4 model. It is a model in its own right and not a special range.'
The tough yet stylish appearance of the C4 Cactus will certainly appeal to many customers, especially those used to the rough and tumble of busy city driving, so could we be seeing a smaller, more urban-friendly Airbump model in the future?
'I agree, the Airbump technology works best in busy places and I can see that you could easily make the jump to C1 but we will have to see how customers react to the C4 Cactus first,' reveals Le Clerc.
'If it is a success, which I think it will be, you can rest assured we will see more models rolled out.'