ALL cars tested in a Government inquiry set up in the wake of the Volkswagen diesel emissions scandal exceed laboratory limits for nitrogen oxide (NOx) when tested in real-world conditions.
A report published by the Department for Transport revealed that none of the 37 top-selling vehicles in the UK met the legal level of 180 mg/km.
Cars meeting Euro 5 standards – which could be sold up to September last year – were all 'substantially higher' in real-world conditions than the measurements recorded in the laboratory, according to the study.

The Vauxhall Insignia was the worst performer in the inquiry, emitting over 1,800 mg/km.
Even the best performer, the Citroen C4, was found to emit around three times the legal laboratory level.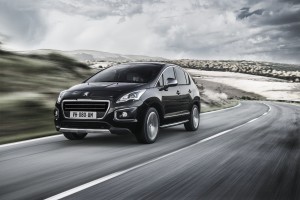 Real-world driving emissions tests will be introduced next year, although diesel cars will initially be allowed to pollute more than double the current legal level because of their limited ability to reduce real world emissions in the short term.
Cars that meet the current Euro 6 standards have to meet 80 mg/km NOx limits in laboratory tests, but in real-world driving for 90 minutes on normal roads the average level recorded was more than six times higher.

The Peugeot 3008 was found to perform the worst at around 13 times higher.
The £1 million investigation found no evidence of car manufacturers other than the Volkswagen Group fitting devices to cheat emissions tests.
But it did reveal the widespread use of systems to prevent engine damage which can also lead to higher emissions in the real world when the temperature is lower than during the approved laboratory test.
VW admitted last September that 482,000 of its diesel vehicles in the US were fitted with defeat device software to switch engines to a cleaner mode when they were being tested for emissions.
The German-based manufacturer announced that some 11 million vehicles were affected worldwide – including almost 1.2 million in the UK.
Transport Secretary Patrick McLoughlin said: 'Our tests published today have not detected evidence of manipulation of emissions lab tests as used by the VW Group by any other car manufacturer.'
He went on: 'The UK has been leading in Europe in pushing for real-world emissions tests which will address this problem.
'Real-world tests will be introduced next year to reduce harmful emissions, improve air quality and give consumers confidence in the performance of their cars.
'Following the Volkswagen emissions scandal, the whole of the automotive industry must work hard to restore public trust by being transparent about the systems they employ and advancing plans for introducing cleaner engine technology.'
MORE: Your chance to sit down with top Auto Trader executives at CDX
MORE: Volkswagen will offer to buy back diesel-cheating cars in the US
MORE: Ridgeway signs new remarketing agreement with Mannheim
On SuperUnleaded.com: Another McLaren P1 Bites The Dust in China, Watch And Mourn