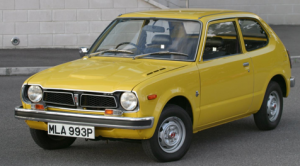 REMEMBER the 1970s? The era of great music, but in the automotive industry, loads of bad cars… in awful colours.
Every street had cars in beige, brown, yellow, orange and yellow on the kerbside. Roads looked as if a Dulux lorry had crashed into a rainbow…
Want the good news? Those colours are making a comeback.

CAP Automotive says as motorists are keen to personalise their cars, they're looking at colours that have been absent for years.
White is the new favourite colour for new cars – replacing silver –but CAP says green, beige, yellow, brown and gold have made it into the top 10 choices for the first time since it began charting consumer tastes.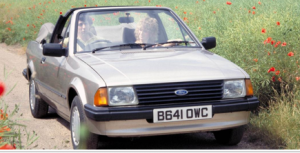 Philip Nothard, retail and consumer specialist at CAP, said: 'You can't underestimate the power of "retro chic" in the world of consumer taste – and what could be more retro than having an orange or a bronze car?
'Usually when we are asked what the most popular colours are, we have to point out it is the car manufacturers who generally determine colour popularity when they make their production planning decisions. People therefore tend to buy what they're offered, because new car colours are largely a manufacturer-led rather than a consumer-led phenomenon.

'In the case of visitors to our valuations website, these people are actively searching for used-car alternatives to the mainstream offerings they would normally find in the new market. Evidence that a significant number of people are trying to find brown cars to buy would have seemed crazy just a few years ago, but we can confirm that they are.
'There is also a tendency for American tastes to eventually migrate to our own shores and it might well be that we are seeing some influence from that direction.'
MORE: McLaren unveils new £126,000 Coupe
MORE: Auto Trader: our online used-car valuations are the most accurate
MORE: Motorist caught driving at 136mph – in a 60mph zone
MORE: Renault's top dealers rewarded at Paris ceremony
On superunleaded.com – 308 R Hybrid Concept Is A Peugeot We Definitely Want Built