SO that's it then. Three-and-a-half years of growth is over with some almighty falls into the red for nearly half of the manufacturers listed by the Society of Motor Manufacturers and Traders in October.
Overall, the industry was down 1.1 per cent, the first monthly fall in 43 months.
I first got wind of the sales woe at the Frankfurt Motor Show, back in September.

No-one likes to admit they're having a tough time, especially car maker bosses, but I could read between the lines in some of the responses from the biggest names in the UK automotive industry to my questions, that all was not rosy in car sales street. Kia's boss Paul Philpott touched on it when I asked him just how bad things were out there.
'We've found things quite challenging, particularly on small cars,' we reported him saying in last month's issue. Telling then, that in October the manufacturer was down 4.5 per cent. Not the worst by a long way, but for a brand that's been growing steadily for years, it still came as a surprise.
Of the 20 manufacturers posting negative growth compared to October 2014, many were usually the biggest sellers. Seemingly one of the worst affected was Citroen, down nearly 32 per cent. But behind the numbers they had a good excuse – DS was split out as a separate brand in May of this year, so when you took into account both brands' sales as a whole, they were ever so marginally up.
There were no excuses for Seat, though. The Spanish brand was down a woeful 32 per cent.

I asked the manufacturer's head of press and public relations what the results were attributed to and she blamed 'production issues' affecting supply of the new Ibiza and Alhambra, but insisted the Leon was 'continuing to perform extremely well'.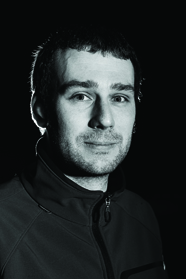 Even the two biggest selling manufacturers in the UK, Ford and Vauxhall, were down – the latter a dreadful 16 per cent. Ford beat their biggest rivals – as is usually the case – but still posted an eight per cent fall on last year. Delve deeper and there were even more surprises. Dacia saw sales fall a painful 31 per cent, Mini dropped 21 per cent, while Nissan was down 13 per cent and Mitsubishi 12 per cent.
And despite all these big falls, what was the figure that the national press latched on to and made headlines? Volkswagen's fall, of course.
The troubled German manufacturer is still reeling from the emissions scandal, which seems to get worse by the day, but amid a table of catastrophic results its 10 per cent fall really wasn't all that bad.
The mainstream media claimed the news of the scandal breaking at the start of September was 'clearly' the catalyst for the drop in sales, but when you look at the brand's performance compared to the rest of the field it was by no means the worst.
You only have to look back to May of this year to find the last time the German manufacturer posted a negative sales figure, so it's not like it's that unusual either.
Word on the street is that, yes, there were some sales cancelled as a result of the scandal, and few could argue that the negative publicity on this scale wasn't going to have some effect, but those sitting behind desks in VW showrooms can take some solace in the fact that it could have been worse. Well, in sales performance terms at least.
So, why the fall? If you believe the SMMT, it's down to demand levelling off which was 'expected'. Nice spin. Quite why we hadn't heard about this 'expected' fall in sales up until now is beyond me.
It might be because the SMMT's chief executive Mike Hawes has been suspiciously inconspicuous in the role, especially when compared to his predecessor Paul Everitt.
Hawes rarely talks to publications like mine and we'd certainly love to chat about his predictions for sales for the year ahead, but sadly, I don't think that'll happen.
Could it be the fall in sales, then, is more attributable to the fact dealers are stacked to the rafters with pre-registered cars on their forecourts that are far more important to shift than unregistered ones?
We know manufacturers were pushing hard in September to end quarter three on a high, and plenty of cars were pushed into dealers' hands.
The guys at the coalface have got far more interest – and a much more pressing business case – to shift those in the early part of the quarter than new cars. Are the pre-reg tables beginning to turn? Only time will tell…
Who is James Baggott? He's the founder of Car Dealer Magazine and managing director of its parent company, @BlackballMedia, an automotive services provider. He now spends most of his time on Twitter @CarDealerEd and annoying the rest of us.
MORE: Mitsubishi prize-winner will take disabled daughter on luxury break
MORE: Used 4×4 sales on the rise as winter approaches
MORE: Ben Garside: How you can achieve greatness like Steve Jobs
On SuperUnleaded.com: Hyundai Genesis Drift Proves To Be Hot Stuff