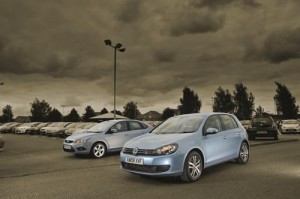 REDUCTIONS in average trade values for all used car sectors will range from zero to between one and two percentage points by October, according to CAP.
The company's latest Black Book Plus short-term forecast expects price movements moving from September into October itself to range between -0.5 per cent and +0.5 per cent.
CAP says most sectors will enjoy stability, with convertibles the only cars forecast to move down further. However, even here values are only tipped to fall by an average of 1.5 per cent.

CAP's Robert Hester explained: 'Our view for the next three months is of a stable market, maintaining the positive conditions we have already seen during the year. Because there is a perceived shortage of high quality used cars in the trade, dealers are willingly paying whatever is required to avoid the evils of refurbishment costs.
'The big registration month of September will bring fresh used stock back into the market and boost consumer interest in buying cars and we see strong levels of activity all the way through the month and into October.
'Although trade values are high, compared with the pre-recession market, it does not follow that they will inevitably return to the old patterns at some point.
'Despite the exceptionally high number of new cars being registered, the inevitable increases in late plate vehicles can and should be managed more effectively than simply as loss leaders. The industry demonstrated that large influxes of volume can be handled effectively when a large number of London 2012 Olympics cars were de-fleeted and reabsorbed into the franchise network. Those cars were retailed in an orderly way – often using PCP deals and affordable monthly payments as the sweetener, rather than the old method of drastically reduced screen prices.

'The market has changed in recent years and where October was once a weak month for cars in the trade Black Book Plus is forecasting average values by sector moving this time by between -0.5% per cent and +0.5 per cent.'