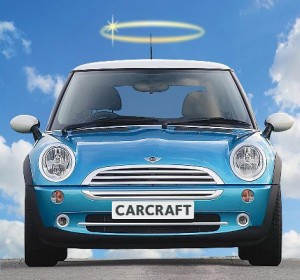 CARCRAFT has appointed Colin Houlihan as its new group chief executive officer.
Houlihan joined this week from Cool Milk Europe. He takes over from Robin Bridge who resigned from the business to seek a new challenge and is no longer involved with Carcraft.
Carcraft believes the appointment will 'consolidate' and 'improve' its position in the market.

Alan Greenough, non-executive director, said: 'Having transitioned from a family run business, through a management buy-out, the board believes it is the appropriate time for a proven corporate leader with fresh perspectives, a new profile and the hunger to lead the business to the next level.
'Colin Houlihan brings a wealth of consumer experience and expertise in business strategy, change management, brand development and customer value.
'He has held board level positions in private and public companies, and brings with him over 20 years experience as chief executive. Colin has achieved several successful corporate exits.
'The board believes that with Colin's leadership Carcraft will consolidate and improve its leading position in the retail of used cars to the general public.'