Car Dealer has teamed up with Automotion Events in an exciting partnership to bring CDX back in 2021.
Due to the coronavirus pandemic, our motor trade expo CDX has been postponed for 2020 and moved to the new date of June 8, 2021.
Car Dealer has teamed up with former director Andy Entwistle, who runs Automotion Events, the firm behind the British Motor Show, to put on the leading motor trade expo.

Both parties feel postponing the show for 2020 is the safest option and are looking forward to bringing back the exciting event next year.
Automotion Events has signed a five-year deal to licence CDX from Car Dealer and the two businesses will work in partnership to bring the motor industry the event.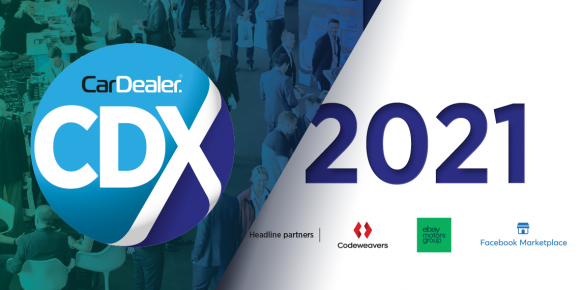 Automotion Events will put on CDX in conjunction with Car Dealer for 2021 and then, in subsequent years, Car Dealer will become a headline media partner for the event. 
Car Dealer Magazine founder James Baggott said: 'After careful consideration we felt that putting on CDX this year was simply not sensible and a postponement to next summer is the most sensible solution.

'I'm delighted to be working with Andy once again and know that his passion for CDX and knowledge of delivering superb events will take CDX to new heights.
'For next year, Andy and his team will help us deliver CDX for our exciting partners and delegates, and then in the following four years we will step back and support him with media coverage as he grows the event in his own way.'
All CDX exhibitors and delegates who had booked for 2020 will be moved to the new 2021 event as part of the postponement.
Entwistle added: 'I am over the moon that we will be working with Blackball Media to deliver CDX from 2021 onwards. 
'Helping launch the event whilst working with James at Blackball Media means I have an incredible passion for CDX and we have always shared the same vision for the show.  
'Setting up Automotion Events last year was a big move for us, adding CDX to our growing portfolio of automotive events makes sense and ensures that we can continue to support the entire British automotive industry.
'We have big plans for CDX and utilising the support of our experienced events team, allied with the industry knowledge and relationships that Car Dealer has built, we will deliver the event that the industry needs.'
For more information on CDX, please contact Car Dealer on 020 8125 3880 or email us via this page.