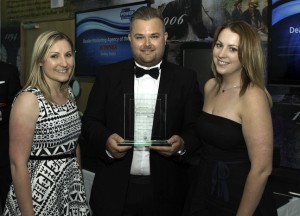 YOU probably won't believe me but driving brand new cars before they appear in your showrooms is not the nicest part of my job. What really gets me smiling is the look on our award winners' faces when they've won a Car Dealer Power gong.
The awards evening is a glitzy affair and being crowned the best in a particular category or area of the industry is a very gratifying experience.
Now in its fifth year, Car Dealer Power rewards the very best in the motor trade – the suppliers and the manufacturers you do business with. They're totally unique and have become prestigious within the industry. Winning one of our gongs is a big thing and its importance isn't lost on the winners. The number of statements and quotes I have to write for press releases and the number of award winners' logos we send out, is a good indication of how important the Car Dealer Power awards are – last year we were busy for weeks after the night itself.

So, you may well be wondering, how do you go about nominating a supplier or a car manufacturer that deserves a bit of recognition? Well, it couldn't be easier.
The Car Dealer Power survey is divided into two parts – car manufacturers and suppliers. And within the suppliers part of the survey, there are 27 categories – right from the Best Lubricant Provider to The Extra Mile Award. It's incredibly comprehensive.
If you missed out on completing the printed version in the latest issue of the magazine, you can go to our online survey here. Nominating the best car manufacturers and suppliers you do business with should only take a few minutes of your time, and the good news is that Car Dealer Power is 100 per cent CONFIDENTIAL. We have a number of lovely prizes you could win too, and if you give us your mobile number, you could be in with a chance of winning one. We only use your mobile number to contact you should win one.
So, if you want to put a beaming smile on someone's face at the Car Dealer Power awards night this August, fill in our survey now. You could make someone's year.

CLICK HERE TO FILL IN THE SURVEY or for more details about Car Dealer Power, click here