THE SURVEY that puts you in the driving seat is back! Car Dealer Power returns for 2014 and it is by far and away the most comprehensive survey in the motor retail sector.
We've listened to our readers and we've added some new categories this year to give dealers a better chance to tell us what they really think.
CLICK HERE TO FILL IN THE SURVEY

And to twist your arm to fill it in, we've got some fantastic bribes (see below) – so there's no reason why you shouldn't!
WHAT IS CAR DEALER POWER?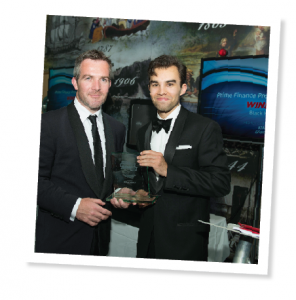 NOW in its fifth year, Car Dealer Power firmly puts you, the dealers, in the driving seat and gives you the chance to tell manufacturers and suppliers exactly what it's like working with them. It's your opportunity to recognise the very best companies that help you do business.
Car Dealer Power is the survey which aims to find the best car manufacturer in the UK to represent by quizzing its dealers about how it performs on a variety of levels. Last year, Toyota just pipped Kia and Hyundai to the top gong.

Suppliers feature just as prominently as the manufacturers, and for 2014 you'll see there's ample opportunity to name the suppliers you like to do business with. We've split a number of the categories up to give the smaller firms more chance of recognition in these important awards, and this year we've added Tyre Provider of the Year, Motor Factor of the Year and Trade Insurance Provider of the Year to the list 
of categories.
We want you to rate the firms you use in all areas of your business so we can celebrate the very best – and invite them to our special Car Dealer Power Awards night to be held in August.
WHY SHOULD I FILL IT IN?
WE know for a fact that manufacturers and suppliers take your views very seriously and have made changes on the back of your comments.
Don't be worried about any repercussions as Car Dealer Power is 100 per cent confidential – we don't even ask for your name, only your mobile phone number so we can let you know if you've won a prize.
CLICK HERE TO FILL IN THE SURVEY
We want to know the good and bad things about what it's like to represent your car manufacturer, so please feel free to give the most honest opinions possible.
Filling in the Car Dealer Power survey shouldn't take longer than a few minutes. Click here to be taken to the survey and get filling in – the deadline for your submitting your survey is June 30.
AWARDS NIGHT
AS in other years, we will be holding an awards night for the winners of Car Dealer Power. Once voting is closed we'll notify the lucky companies who need to book a place at our event.
Winners will receive access to Car Dealer Power Awards artwork, they'll bag a stunning trophy to take away with them, plus they'll receive fantastic publicity in Car Dealer Magazine and on our website. Just take a look at how many advertisers are using their winners' logos in our magazines – and others!
One small tip, though – we advise all suppliers and car manufacturers to ask their clients and dealers to fill in the survey.
A friendly nudge towards the online survey can work wonders . . .