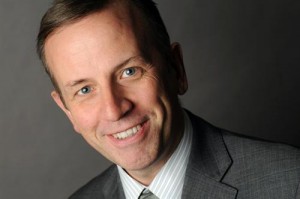 THE managing director of VW Group UK, Paul Willcox, has called Car Dealer to explain exactly what has been going on at Seat.
Car Dealer yesterday reported on rumours that independent Seat dealers, who were financially supported by VW Group, were having their funding pulled, effectively giving them a 'sell-up or shut-down' ultimatum.
Several Seat dealers contacted us to explain they had been 'forced' into a similar situation with one saying they felt the treatment was 'disgusting'.

However, Willcox told us that the group had helped a small number of Seat dealers to sell their business where substantial financial support had been given but where the business had failed to turnaround.
He added it was not a wholesale shift in policy to remove support from independent dealers and it was certainly not a policy in place with any of the five brands he controls – Skoda, Seat, Audi, Volkswagen or Volkswagen Commercial Vehicles.
Willcox, who moved to the VW Group from heading up Nissan Europe, said: 'Sometimes we have to step in and help partners that have fallen into trouble financially and while they may not see that as help, help is what it really is.'
He added: 'We don't terminate dealers with just 48 hours' notice. We just can't do that legally and that hasn't happened.

'We had a case where two partners were in critical states and had hit a brick wall. To be honest if we hadn't helped financially then they would have hit dire straits.
'Any business owner that is forced into a position to either sell up or close will find that hard. Sometimes we have to step in to find a new partner and that help may not always seem like help to them.'
Willcox invited Car Dealer to visit VW Group's head office for an open discussion about its plans for all its brand's networks. We will be meeting him and the group's network development director in the new year and will report on his comments in a future issue.