ENTREPRENEUR and automotive designer Henrik Fisker has announced his return to the industry – vowing to 'disrupt the electric vehicle market and change the world'.
He has relaunched his company and is developing a new, all-electric premium vehicle. His previous company – Fisker Automotive – was founded in 2007 and in 2011 the Fisker Karma, pictured above, was launched – a petrol-electric plug-in hybrid that was the world's first premium electric car.
However, a series of battery problems and fires the following year sparked recalls and the company also found itself in legal fights with the battery manufacturer A123 as well as the insurer XL Insurance, the latter over compensation for hundreds of Karma models destroyed by Hurricane Sandy in 2012.

Fisker, who had positioned himself as a rival to Tesla, left Fisker Automotive in 2013, citing 'several major disagreements with the executive management on the business strategy' and the company filed for bankruptcy in 2013, with US taxpayers owed $139m – equivalent to £109m at today's exchange rate – and its assets, excluding the Fisker brand, were sold to the China-based Wanxiang Group in February 2014.
Now, though, he has launched Fisker Inc – effectively relaunching his rivalry with Tesla – and it is planning to showcase its first premium, all-electric vehicle, a spiritual successor to the Fisker Karma, in the second half of 2017. The company said that the car will have more legroom in the back and more headroom than any of its closest competitors.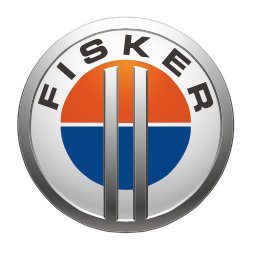 It is also developing a mass-market, affordable electric vehicle that it says will sell for less than its competitors but will feature a longer electric range.
Fisker, 53, who is both chairman and chief executive of the new company, said: 'Fisker Inc will spearhead a revolution in electric cars that will disrupt the electric vehicle market and change the world. Both the technology and the market are more mature now than when we first started out as pioneers in the electric vehicle industry, and our new vehicle will be the most innovative and cutting-edge electric car ever created.'

Jack Kavanaugh, chairman of Fisker Nanotech, which is the battery arm of Fisker Inc, said: 'We're teaming to create a new paradigm of what's possible in the application of battery technology within the automotive sector.
'Our marriage of expertise and vision will deliver significant battery improvements in areas of density, longevity and speed of charging, contributing to reductions in overall cost.'
Fisker added: 'If the electric car is to succeed as a mass-market vehicle, we need a radical new battery technology and battery pack integration – and our vehicles will have just that. With our game-changing battery technology, now is the time to develop more affordable, mass-market vehicles.'
MORE: Fisker Tramonto sold for £50k
MORE: More than two million registrations so far in 2016
MORE: VW ends Golf Cabriolet production
On SuperUnleaded.com: The Five Worst Examples Of Driving In Movies