FORD has expanded its used car programme to give customers more benefits and greater peace of mind.
Called 'Ford Approved', cars sold under the scheme will have a certified confirmation of a 160-point quality verification, including full service history and checks for mileage accuracy. They also come with 12 months' warranty, Ford Roadside Assistance and drive-away insurance.
To qualify for Ford Approved status, cars must be Ford models owned by the dealer, be less than five years old and have covered less than 70,000 miles. Ford's long-standing Ford Direct scheme, for cars up to 18 months old, continues as part of the new Ford Approved programme.

To back up the new programme, Ford's website now has an advanced search capability allowing buyers to search the UK Ford dealer network for the desired model, colour and specification and to view video and pictures (pictured below).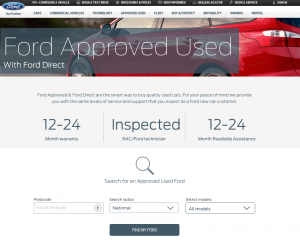 'Customers are interested in searching for a particular car by price and distance from their home, and also in refining their search to include key items such as colour and alloy wheels before going on to rank the available cars,' said Andrew Paton, Ford Approved project manager.
'This advanced search technology, coupled with the "peace of mind" promises offered to customers, singles out Ford Approved.'
Dr Paton added: 'Ford Approved offers peace of mind on a number of levels. Buyers can be assured the car is of a suitable quality and they will be looked after by Ford Roadside Assistance and our dealer network.'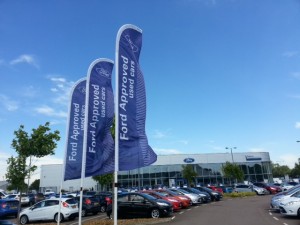 Ford Approved used cars offer the following benefits:
• Less than five years old and have covered less than 70,000 miles
• A full service history
• A stringent 160-point mechanical and safety check
• Mileage and finance checks
• 30-day no-quibble exchange
• Seven-day drive-away insurance
• One-year Ford Protect warranty
• 12 months' Ford Roadside Assistance