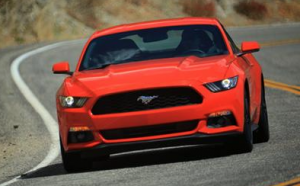 FORD of Britain chairman and MD Mark Ovenden has said he is delighted to be finally bringing right-hand-drive Mustangs to the UK – and has revealed they are all sold out for 2015!
At the launch of the new car in Germany, the Ford boss said: 'I've worked for Ford for 30 years and I have never been prouder than to be here launching this car.
'It would have been a travesty if the new Mustang hadn't come to the UK in right-hand-drive form and I am absolutely delighted this new chapter in fast Ford history will begin in November.'

That's when the first Mustangs will be delivered by dealers in the UK. 
Ovenden said the car is sold out in the UK in 2015, with all 1,200 finding homes. 
Order books opened during the Champions League final last May and 130 people put their hand up to buy one – digitally signing on the dotted line just 30 seconds after they went on sale. Of those 130, said Ovenden, 100 people came through with deposits. 
'Dealers are now quoting deliveries in April 2016 for the next allocation of cars to interested buyers as we've sold this year's allocation out,' he said.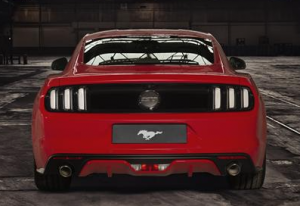 The majority of buyers – 82 per cent – have opted for the fastback version over the convertible and 64 per cent of them choose the 5.0-litre V8.
The car is also offered with a 2.3-litre Ecoboost engine but this has been less popular. The most popular colour has been red and Ovenden said a staggering 80 per cent of buyers had ticked all the options on the list too.
The V8 costs £32,995 and Ecoboost £28,995. And if you're wondering how to tell them apart, there's very little to differentiate the two. Multispoke alloys, GT and 5.0 badges are the only real things that mark out the bigger-engined car.
Car Dealer will be reporting on the launch of the new Mustang in full in the next issue.
MORE: April registrations hit 10-year high
MORE: Audi customer runs up £700 bill at restaurant
MORE: Exclusive: Duo planning to find new jobs for ex-Carcraft employees
On superunleaded.com – Peugeot Takes On Vision Gran Turismo Brief, Produces Something Tasty