GARDX and Pendragon have struck a deal to form a partnership with each other.
The vehicle protection provider is now the dealer group's official supplier for paint and interior protection.
Amanda Massey, pictured, head of sales for GardX International, said: 'This is another great partnership announcement for GardX.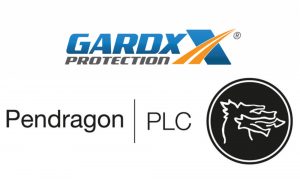 'Pendragon plc is a leading automotive retailer and we are thrilled to be partnering with them – we are confident that this will be a very successful partnership.'
Mike Edwards, head of finance and insurance at Pendragon, added: 'We are very pleased to be partnering with GardX for the supply of our paint and interior protection.
'The introduction of GardX further strengthens our product offering, and we are very excited to see the success of this product enhanced with the support of their account management.'
MORE: Pendragon dealerships to be equipped with life-saving defibrillators

MORE: GardX launches WheelGard to the automotive industry
MORE: Pendragon blames UK motor division performance for 41.4 per cent drop in profit