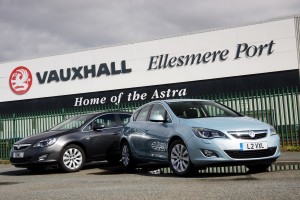 GENERAL MOTORS looks set to invest billions of Euros in Opel/Vauxhall, stifling speculation that the pair might be sold.
Opel has been losing money for over 10 years, according to the BBC, with sales of the maker's models dropping a further 16 per cent across Europe in February this year.
Instead of selling the pair on, however, GM has reaffirmed its intent to invest €4bn (around £3.4bn) – the American company's officials heading to Germany yesterday.

'We are more convinced than ever that GM must have a strong presence in Europe generally and particularly — especially — here in Germany,' Daniel F. Akerson, chairman and chief executive of GM.
The money, suggests the New York Times, will be used to 'introduce 23 new models and variants of existing models,' along with over 10 new engines.
It's hoped that the investment will re-invigorate the brand and, unlike previous turnaround attempts, may yield positive results.
That sort of news would be welcomed with open arms by Opel's workers across Europe, with German factories suffering from waves of job cuts and a wage freeze currently in force.

Opel is even planning to close down one of its German factories – Bochum, which produces the Astra – while workers at its Ellesmere Port plant in Britain was put on a four-day week in October last year.
GM, the fourth largest automaker in Europe, has been suffering from the slump that's struck European sales in the last two years – with much of the continent suffering from an economic downturn.
Have you filled in our Car Dealer Power survey yet? It's a great opportunity to have your say, and you could win one of seven great prizes! Click here to enter.