16:10 – Over the past nine hours, we've seen what the motoring world has to offer in terms of upcoming models, concepts and technologies.
For developing stories on new models, future vehicles and what it might mean for the future of each brand, stay tuned to the Car Dealer website.
For now, though, we say goodbye and have a pleasant evening!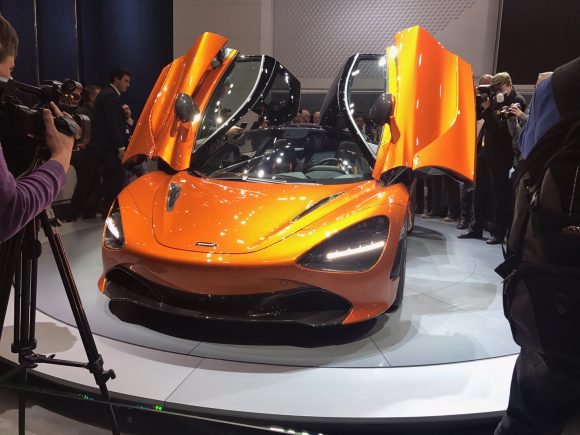 16:05 – Honda unleashed its new Type R to the world, with the ferocious-looking model continuing the trend that its predecessors set. Coming with more than 310bhp, a six-speed manual gearbox and enhanced driving modes, this is a car that many hope will be up to the high standards previous models have set.
16:00 – Ford jumped the queue for one of the major stories of the show by unveiling its new Fiesta ST last night at a special event. The hot hatch will have a 1.5-litre 197bhp engine and despite not being as mad looking as the previous model, it'll have driving modes and a more user-friendly interior.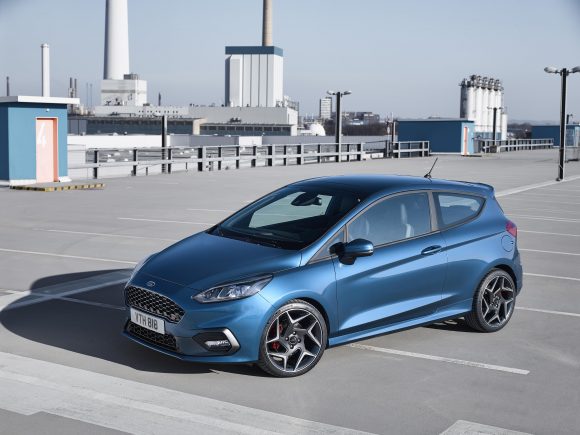 15:55 – Although this may not be guaranteed to be coming to showrooms, the Audi Q8 Sport Concept is still a very important car. The performance-orientated model has a mild hybrid system that includes a 3.0-litre six-cylinder engine and can take the concept from 0-60mph in 4.5 seconds. Impressive stats from an impressive-looking car.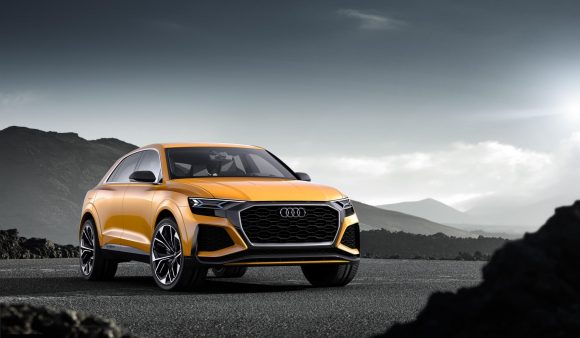 15:50 – Kia had a busy day, unveiling many new models and innovations, including the new Picanto supermini. The updated A-segment model is filled with more technology than ever, including Apple CarPlay and Android Auto, and has a new range of petrol and diesel engines, with emissions as low as 88g/km of CO2. This new model will be coming to showrooms in the fourth quarter of 2017.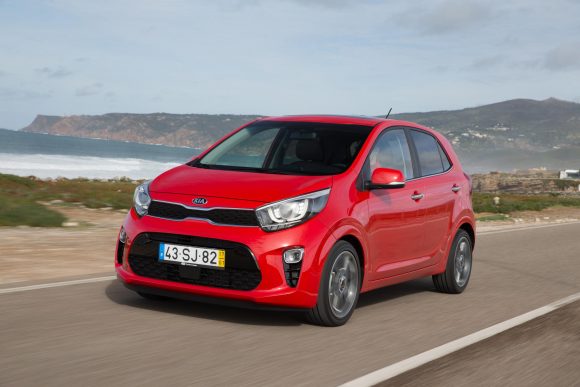 15:45 – As the smaller sibling to the top-level XC90, the new XC60 continues Volvo's new design ethos in a slightly smaller body. Coming as standard with a large amount of Volvo's now regular safety technology features, the XC60 will also be fitted with the T8 plug-in hybrid engine, as well as a range of diesel engines to ensure maximum efficiency and torque output.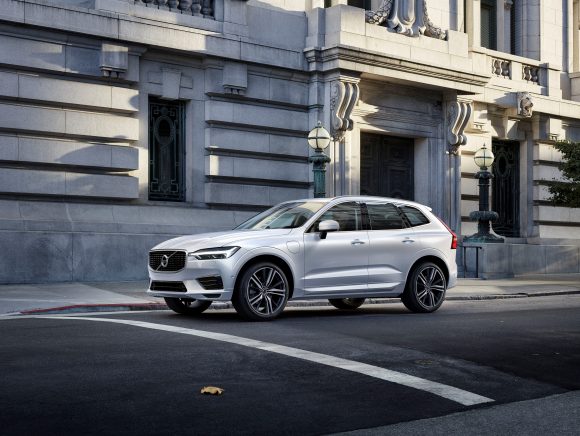 15:40 – To replace the Passat CC, Volkswagen revealed the Arteon premium saloon. This gran turismo model is built on the VW Group MQB base structure and has a flexible rear compartment for maximum practicality and comfort. It is available in Elegance and R-Line from launch, with the top models fitted with 4Motion all-wheel drive as standard.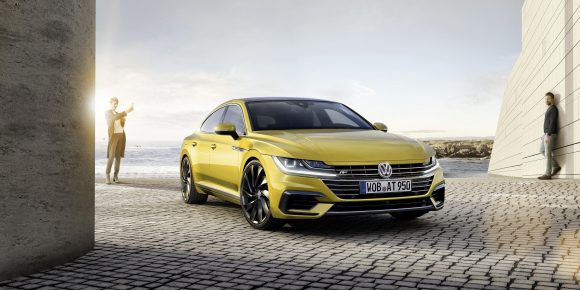 15:35 – Nissan unveiled its new Qashqai to the crowds today. The third generation of the best-selling crossover has been designed with technology in mind, and includes some of Nissan's latest tech, including semi-autonomous driving capability, alongside a completely refreshed design inside and out. Needless to say, Nissan is hoping this model will maintain the brand's superb sales record at the top of the crossover market.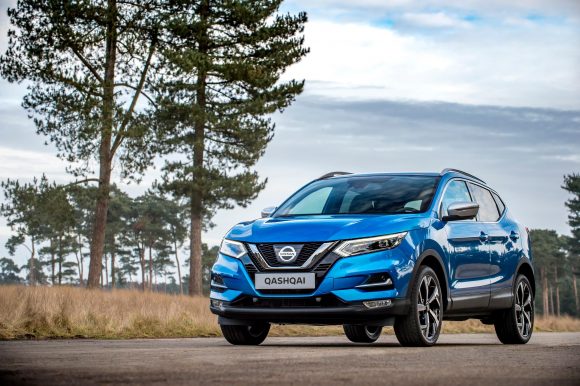 15:25 – The press day in Geneva has a feeling that it is winding down now, so with the day coming towards its close, let's check in on the top stories from Switzerland today.
14:55 – Following the brand's re-entry into the World Rally Championship, the new Toyota Yaris GRMN is taking on board that racing know-how and putting it in the hatchback's more conspicuous road-going body. It has more than 210bhp and is fitted with a 1.8-litre supercharged petrol engine. Very nice!
Ladies and gentlemen… the #YarisGRMN: packed with super-charged 1.8L petrol engine delivering > 210hp #ToyotaGeneva pic.twitter.com/rvVFMWc7mD

— Toyota Europe (@toyota_europe) March 7, 2017
14:45 – Toyota has brought its future mobility vehicle, the i-TRIL, to Geneva. This all-electric autonomous model is a three-seater with some funky design pointers. Looks pretty interesting, it has to be said.
All you must know about the newly revealed #ToyotaiTril concept is gathered here https://t.co/Kf1p0vazDn #ToyotaGeneva pic.twitter.com/X3z6UMWUrM

— Toyota Europe (@toyota_europe) March 7, 2017
14:25 – Something you aren't likely to see on the road is this stunning Pininfarina Fittipaldi EF7 Vision. If you have Gran Turismo on the PlayStation, however, you'll be able to have a go with this in the near future.
Thanks to @GT4_Digital, #EF7 available on @thegranturismo for @PlayStation: fulfill your dreams of adrenaline! @RaceFittipaldi #Pininfarina pic.twitter.com/wMGh7pCpMF

— Pininfarina (@PininfarinaSpA) March 7, 2017
14:00 – She's also had a closer look at the new McLaren. Looks great in that orange paintwork.
Here's the new McLaren 720S! #GIMS2017 pic.twitter.com/tDeFZqOe5P

— Rebecca Chaplin (@believebecca) March 7, 2017
13:55 – Here is Beccas's impression of the Citroen C-Aircross, and in the blue it looks pretty stylish.
I'm off to talk about the C-Aircross next. Great colour combination. Pretty sure the bemused model isn't included. #GIMS2017 pic.twitter.com/L3wpvvSexF

— Rebecca Chaplin (@believebecca) March 7, 2017
13:45 – We now switch to the Ferrari stand to see the 812 Superfast being revealed. This short video from Twitter shows the official unveiling – just click on the tweet to see the wraps being taken off the stunning 800bhp supercar.
812 Superfast unveiled at The International Geneva Motor Show 2017 #LiveUpload 🙌
____________________________________#Ferrari #812Superfast pic.twitter.com/wOpbCbF4TM

— H.R. Owen Ferrari (@hrowenferrari) March 7, 2017
13:35 – Here is that McLaren now! The 720S is looking to keep the good work of the 570S going, and despite having only been on the scene for six years after its relaunch, McLaren has nailed it on the supercar front so far. Here's hoping it does the same with this model.
Announcing the new #McLaren 720S – Raise your limits. https://t.co/LSzpykmS4J pic.twitter.com/9c5AwCote0

— McLaren Automotive (@McLarenAuto) March 7, 2017
13:30 – With McLaren and Ferrari currently unveiling their respective supercars, there's a slight lull in proceedings, so we'll catch up with Suzuki, which displayed its next-generation Swift for the first time. The supermini has received a well-earned update but does carry through some of the previous generation's looks.
Introducing the New Suzuki Swift! https://t.co/nAdU0E1lu8 #NewSwift #GimsSwiss #GIMS2017 #GenevaMotorShow pic.twitter.com/qkCzDclew6

— SuzukiCarsUK (@SuzukiCarsUK) March 7, 2017
12:55 – Not all of this year's cars are particularly good looking, especially this… thing. We have no idea what they were going for with this.
Design doesn't know any limit. #InColor #GIMS2017 #genevamotorshow https://t.co/4BitvKz5Yn pic.twitter.com/7Tjf5sQhSt

— Pirelli (@Pirelli) March 7, 2017
12:40 – After the concept was revealed last year, Renault-backed Alpine has released the A110 – a two-seater Porsche Cayman challenger. Harking back to its beautiful cars of the 20th century, the French brand is coming out fighting with a lightweight, 249bhp sports car. We like the look of this a lot!
The 2018 Alpine A110 is here in full – watch out Porsche Cayman… #GenevaMotorShow https://t.co/0YUbM5ATHr pic.twitter.com/zgz3ojIyY8

— Autocar (@autocar) March 7, 2017
12:25 – This next one is from a brand you may not have heard of, but the Techrules Ren looks pretty unique to say the least. With three seats, bubble-top windows and 1,287bhp, this looks bonkers and probably performs in a similar way.
Techrule's Ren races to 62mph in 2.5 secs, thanks to six motors that collectively produce 1287bhp #GenevaMotorShow https://t.co/DcFmt5rgpc pic.twitter.com/G5tUjAy78t

— Autocar (@autocar) March 7, 2017
12:15 – Another one of the team out in Geneva is James Fossdyke, and after having a busy morning, he's given us a closer look at Audi's Q8 Sport Concept. It's very orange.
Audi Q8 is drawing the crowds here in Geneva. Looks great in orange. pic.twitter.com/RSGAzN1fpg

— James Fossdyke (@JFossdyke) March 7, 2017
12:05 – We've have had a very busy morning so far, but there are still plenty of big reveals to come, including the official unveiling of the McLaren 720S.
11:50 – This Renault Zoe e-sport could be one of the cars of the day. This two-seater all-electric racer has a potential 460bhp and weighs only 1,400kg. It looks awesome, we have to say, and we hope to be seeing this on a track in the near future.
Excited to unveil the brand new ZOE e-Sport concept! 2 engines combined to reach 460 hp isn't that impressive? #GimsSwiss pic.twitter.com/Uk5Mve5x0r

— Renault Sport (@RenaultSport) March 7, 2017
11:35 – Volkswagen has unveiled two new models in the past 24 hours. Last night, the German brand displayed the new Arteon – a new premium saloon that looks sleek and pretty cool indeed.
The new #Arteon celebrates world premiere in Geneva: https://t.co/6gSUnKLfv0 @GimsSwiss #GimsSwiss #Gims #VW pic.twitter.com/tChR6jtOvt

— Volkswagen News (@vwpress_en) March 7, 2017
This was followed by the new Tiguan Allspace this morning, which takes the standard Tiguan and adds two seats.
#VW brand chief Diess about the #Tiguan Allspace: "As good as the Tiguan, but with more space." @GimsSwiss #GimsSwiss #Gims pic.twitter.com/8l9mKISiey

— Volkswagen News (@vwpress_en) March 7, 2017
11:30 – Here is a rather important reveal for the UK market, as Nissan unveils the new Qashqai. The crossover has a fresh exterior with styling pointers from the latest Micra while maintaining some of the features that made it so popular.
With the New Qashqai, we'll continue to dominate the Crossover space and set new standards in its class #GIMS pic.twitter.com/VPQUapXhIm

— Nissan Europe (@NissanEurope) March 7, 2017
11:10 – The reveals just keep on coming, as Mitsubishi unveils its new Eclipse Cross, which marks the start of its increased presence in the SUV sector.
The covers are officially off! All-New #Mitsubishi Eclipse Cross is here, signalling the start of MMC's new SUV offering #GMS2017 pic.twitter.com/3YrxmfAC5t

— Mitsubishi Motors UK (@MitsubishiUK) March 7, 2017
11:05 – Here's a release from Seat now, with the new Ibiza hatchback. It's being fitted with some of VW Group's latest tech, including the new 1.5-litre turbocharged petrol engine that is in the updated Golf. Looking good again from the Spanish brand.
Today's #genevamotorshow stand star. All-New #SEATIbiza world debut pic.twitter.com/seNWnJy2jk

— SEAT UK Media (@SEAT_UK_media) March 7, 2017
10:55 – News hot off the press, as Alfa Romeo's chief technical officer, Roberto Fedeli, has said the Italian brand will produce performance hybrid models, but only when the technology has advanced further.
Read the full story from James Baggott here.
10:50 – Honda is expecting a large amount of its future sales to be from electric cars. Next to the new Civic Type R, Honda CEO Takahiro Hachigo presented the new NeuV all-electric concept.
Two thirds of Honda's global sales will be electric by 2030, says CEO Takahiro Hachigo #GIMS2017 pic.twitter.com/XmIFjiHw2M

— Laura Thomson (@lauramayrafiki) March 7, 2017
10:45 – News coming out of Aston Martin this morning, as it has announced a new sub-brand – AMR. The brand will take Aston's standard road cars and give them an added boost, both in looks and performance. If they weren't powerful and good-looking enough already, the new sub-brand will certainly add an extra dash of both.
Unveiling AMR – taking Aston Martin to new extremes.
Read: https://t.co/7ydcZRdapL pic.twitter.com/fLnYSG3x4m

— Aston Martin (@astonmartin) March 7, 2017
10:40 – Subaru has uncovered the next-generation XV SUV. Looking resplendent in sherbet orange here.
It's been a busy morning! We've just unveiled the brand new #SubaruXV at @GimsSwiss. Check out some of the first shots! #GenevaMotorShow pic.twitter.com/fCm5LByBsJ

— Subaru UK (@subaruuk) March 7, 2017
10:30 – Audi has been busy this morning. After unveiling the track-going version of the RS5, it released its road-going coupe counterpart, and again Audi has hit it out of the park in terms of looks. The RS5 Coupé looks great!
First up is the new Audi RS 5 Coupé – a sub-four second, 174mph gran turismo #genevamotorshow pic.twitter.com/oFhpT5L7ei

— Audi UK Press Office (@AudiUKPress) March 7, 2017
10:20 – One of the most anticipated cars of the event was the new McLaren Super Series model, and here it is – The 720S. What a beauty! It's replacing the excellent 570S and could be the supercar to watch for this year.
The McLaren 720S looks amazing pic.twitter.com/0bZX44Ol5N

— James Baggott (@CarDealerEd) March 7, 2017
10:10 – And here is said XC60. Just as stylish as its big brother, the XC90.
Volvo smashes it out of the park again with the new XC60. Mega. pic.twitter.com/l3k3lxdMfr

— James Baggott (@CarDealerEd) March 7, 2017
09:55 – Volvo is currently unveiling its new XC60, which is being shown on YouTube in full 360 degrees. Check it out here.
We're live. Join us in 360° as we reveal the new Volvo #XC60 at the Geneva International Motor Show. #XC60Reborn https://t.co/Dhf0JbKZhv

— Volvo Cars (@volvocarsglobal) March 7, 2017
09:50 – In partnership with the Red Cross, Land Rover has unveiled Project Hero – which uses the latest Land Rover Discovery and will be used by the Austrian Red Cross as part of its rescue fleet. It uses drones to live-stream to emergency response teams, and after being specially developed by JLR's Special Vehicle Operations unit it has been prepared to go pretty much anywhere.
Land Rover unveils Project Hero at #genevamotorshow – a new #Discovery for the @Federation with autonomous drone tech pic.twitter.com/Ut2uhyT6vO

— Land Rover UK PR (@LandRoverUKPR) March 7, 2017
09:35 – Becca Chaplin is also out in Switzerland for us, and she has had a quick peek at the new Kia Picanto GT. Looks decent, it has to be said.
Love the look of this @Kia_Motors Picanto GT! #GIMS2017 pic.twitter.com/uaQhoJrIDK

— Rebecca Chaplin (@believebecca) March 7, 2017
09:25 – Another brand to unveil a new model last night was Honda, with the Japanese manufacturer displaying the next-generation Civic Type R. It looks very mean, but as with all other Type Rs that's usually a good thing.
Ladies and Gentlemen, the moment you have been waiting for, the first official pictures of the 2017 production Honda Civic #TypeR! #GIMS2017 pic.twitter.com/30JGwruKjC

— Honda UK (@Honda_UK) March 7, 2017
09:20 – Laura Thomson is also out in Geneva for us, and is listening in on the Peugeot keynote speech, presented by CEO Jean-Phillipe Imparato.
Peugeot CEO Jean-Phillipe Imparato talks 2016 sales and brand offering at #GIMS2017 pic.twitter.com/qOpWgmpXpD

— Laura Thomson (@lauramayrafiki) March 7, 2017
09:10 – This drop-dead gorgeous Bentley EXP 12 Speed 6e Concept was unveiled earlier this morning, and it is a beauty! This all-electric model isn't likely to come into production in the near future, so we may have to get Bentley to quickly change its mind, because this is a stunner!
This is #Bentley's all-electric EXP 12 Speed 6e Concept, what do you think? https://t.co/W2fcjjEwad #GenevaMotorShow #GIMS2017 pic.twitter.com/QkUipVrywu

— Auto Express (@AutoExpress) March 7, 2017
08:55 – Mercedes-AMG has unveiled its latest concept – the GT Concept. Fitted with a V8 engine and an electric motor, this four-door 'supercar' has a staggering output of 805bhp and can sprint from 0-60mph in under three seconds! Watch out Porsche!
NEW RELEASE: Introducing the #MercedesAMG GT Concept – Driving Performance of the future. #AMG50Years #AMGGTFAMILY pic.twitter.com/HvsiPw09yE

— Mercedes-AMG (@MercedesAMG) March 7, 2017
08:40 – This may not be the biggest launch of the day, but Porsche has unveiled the 2018 911 GT3. This new model will be fitted with a 4.0-litre flat-six producing 493bhp and will be paired with – drumroll please – a manual gearbox! Hurrah!
The new 911 GT3 is getting a manual gearbox – and a 9000rpm redline #GIMS2017 https://t.co/mFqfMkWBzn pic.twitter.com/pgljr4ghiQ

— Autocar (@autocar) March 7, 2017
08:25 – On the weird-looking sports car theme, Tata Motors subsidiary Tamo has unveiled the Racemo. This rather odd affair is, however, rather important as it's India's first connected car. It's fitted with a 188bhp petrol engine, so you could say it might be underpowered, but it's still an impressive feat.
#GenevaMotorShow: @TataMotors unveils 'connected car' #TAMO Racemo | See pics https://t.co/gIJRTaJwFX pic.twitter.com/IchcGNRi75

— Hindustan Times (@htTweets) March 7, 2017
08:15 – We go from the sublime Audi to the rather mad-looking Vanda Dendrobium. This all-electric hypercar concept is the first high-performance car to hail from Singapore and can reportedly reach 200mph. Does look rather weird though, doesn't it?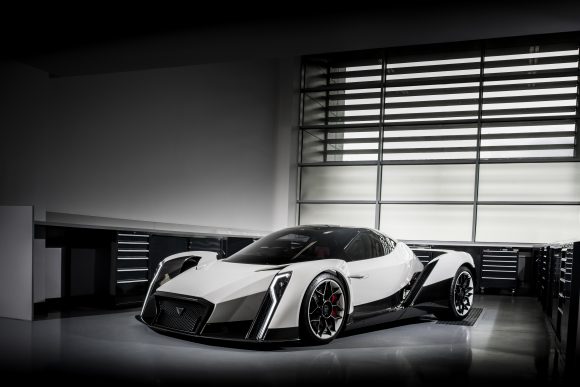 08:00 – Unfortunately, you won't be seeing this out on the road, but this Audi RS 5 DTM will be taking part in the German Touring Masters racing series this year – and it's an absolute stunner!
The moment has arrived: Here is our new baby! 😍 Welcome to the new Audi RS 5 DTM! @DTM #DTM #LeagueofPerformance pic.twitter.com/o6FikGf8Hi

— Audi Sport (@audisport) March 7, 2017
07:55 – Infiniti's new Q50 sports saloon has also made its debut this morning, which can optionally be fitted with a 3.0-litre V6 – very nice!
Here it is – the new 2018 INFINITI Q50 is unveiled by @INFINITIMotor President Roland Krueger at @GimsSwiss #GimsSwiss #GIMS2017 #gims pic.twitter.com/SNrceaiqjR

— INFINITI Motor Co. (@INFINITIMotor) March 7, 2017
07:50 – Hyundai has been busy early on, revealing the new i30 Wagon and the FE Fuel Cell Concept.
And there we have it. Welcome to the two newest members of the Hyundai Motor family! #i30Wagon #FEFuelCellConcept #GimsSwiss pic.twitter.com/nGmQa0LggG

— Hyundai News (@HyundaiEurope) March 7, 2017
07:40 – Last night, James Baggott was at the full reveal of the new Ford Fiesta ST. With a smaller 1.5-litre engine than its predecessor, it still produces an impressive 197bhp, and with drive modes to extract the most performance it could very well live up to the high standards that the last model set.
Despite looking more restrained, it is following the new design ethos of the next-generation Fiesta.
Few pictures of the new Ford Fiesta ST from the pre show event pic.twitter.com/9UuriIDewg

— James Baggott (@CarDealerEd) March 6, 2017
07:30 – Good morning! We are up bright and early to present live text coverage of the Geneva International Motor Show, where manufacturers will be presenting their latest cars and concepts.
We'll be posting pictures and details on new models as soon as they are revealed, and we have some of Car Dealer's best out in Switzerland bringing you the latest news.