Here's your motoring, business and news round-up for Saturday, June 20
Lockdown costs Treasury £2.5bn in lost fuel duty
The coronavirus lockdown has cost the Treasury more than £2.5bn in lost fuel duty, figures show.
Provisional statistics published by HM Revenue and Customs show the government received £4.1bn in duty on petrol and diesel sales between March and May, compared with £6.6bn during the same period in 2019.

AA president Edmund King said: 'These startling figures show that the collapse in car use is costing the Treasury billions.'
Car Dealer Issue 148 has been published
Car Dealer Magazine's digital issue 148 is out today for you to read on whatever device you're looking at this post on.
It features a round up of the latest news, investigations into used car prices, our popular columnist Big Mike looks at the art of the Special Edition and we drive the new Porsche Taycan and pitch hot hatches against each other. Visit this post to read it now.

Government borrowing hits £55.2bn in May 
Government borrowing surged to a new record high in May, hitting £55.2bn and beating the newly revised £48.5bn for April, following heavy spending in the face of coronavirus, according to new figures.
The Office for National Statistics (ONS) added that public sector borrowing – excluding banks owned by the state – was nearly nine times higher than the levels in May 2019.
It means the UK's debt has also now grown to more than the entire country's output – gross domestic product – for the first time since 1963, officials added, to £1.95 trillion or 100.9 per cent of GDP.
Markets rise as China set to ramp up imports from US farmers
Markets jumped on Friday as Washington and Beijing entered the weekend as friends. The FTSE 100 rose by 68.53 points to 6,292.6, a 1.1 per cent change on the day before.
It came as reports emerged that China will start buying more American agricultural goods, in a sign of a thaw in the tense relationship between the two countries' governments.
In Europe, both the German and French markets rose, with the Dax and Cac 40 up around 0.4 per cent.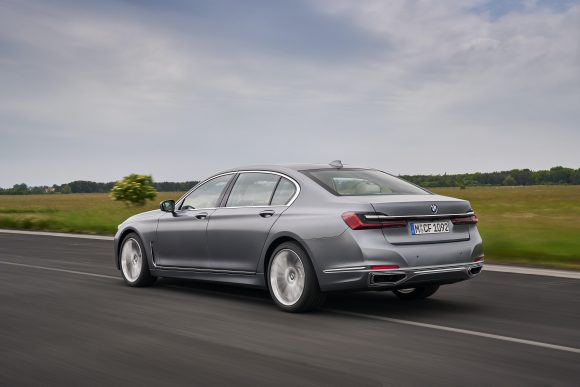 BMW adds new mild hybrid diesel to 7 Series line-up
BMW has updated the luxury 7 Series with two new engines, which are more powerful yet more efficient than the engines they replace.
The straight-six-cylinder powertrains utilise a 48-volt mild hybrid setup, which uses an electric motor to assist the engine under acceleration and take over running the car when stopped and slowing down.
The new powertrains are badged 730d and 740d, with the former getting a 21bhp bump to 282bhp and the latter a 20bhp bump to 335bhp. 
Landlords approve deal to slash Travelodge's rent
Travelodge bosses have said they will be able to steer through the coronavirus crisis after landlords backed a plan that will knock millions off the company's rent bill.
In a vote on the company's future on Friday, creditors gave the thumbs-up to a proposed company voluntary arrangement.
The deal will likely save the firm around £144m in rent. It comes as the government extended measures to protect commercial tenants from eviction. Click here to read more.
Nearly two million mortgage payment holidays
Nearly two million mortgage payment holidays have been granted to customers impacted financially by Covid-19, according to trade association UK Finance.
On top of this, its members have offered 27m interest-free overdraft buffers, provided 961,700 payment deferrals on credit cards and 688,900 payment deferrals on personal loans.
Interest will normally continue to build up during mortgage, credit card and personal loan payment deferrals, unless the lender says otherwise, so customers should consider their options carefully.
The Queen sends personal message to businesses getting back to work
The Queen has written a personal message of thanks to British businesses as the economy gets back into action.
The Queen is patron of the British Chambers of Commerce and has written to the organisation, speaking of her 'great pride' in the contribution the organisation and its members are making to 'champion trade and rebuild communities'.
The head of state's personal message of support for UK businesses was sent in the week many non-essential shops reopened as the coronavirus lockdown restrictions were eased. Read it here.
Hottest day of the year could be on the horizon next week
Britain could bask in the hottest day of the year so far next week, with sunny weather moving in from the weekend.
Met Office meteorologists said temperatures are forecast to rise day by day, and could reach 30C in London by Wednesday.
The current record for this year was set on May 20, when the mercury reached 28.2C at Santon Downham in Suffolk.
Car Dealer Live
Yesterday's Car Dealer Live with Auto Village's Paul Boyce can be seen below. Catch up on the week's shows by clicking here.