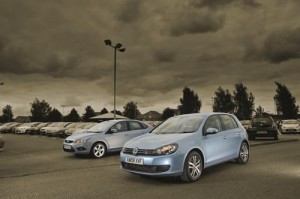 PART-exchange values have risen again for the second month in a row in 2014, new figures show.
Manheim's latest monthly Market Analysis report shows February experienced an all-time high part-exchange value of £3,216 – a £7 increase when compared with the previous month.
On the whole, average selling prices have been on a positive trajectory over the past six months, with values rising by £587 over the period. In fact, the positivity goes even further back, as average values in February 2014 are £280 higher when compared with the same period last year.

Manheim says these figures signal a clear trend and reflect the current strength of the used car market, as values increased despite the rise in both vehicle age from 100 to 101 months and mileage from 76,947 to 77,747 respectively.
Daren Wiseman, valuation services manager at Manheim Auctions, said: 'The strong demand for used cars has continued throughout the first quarter of the year, which has helped keep average part-exchange values high. When you compare February 2014 with previous years, the values have been remarkably strong and I can only see this trend continuing for the foreseeable future.
'It will be interesting to see how the market reacts as we head towards summer. We are continuing to see an increase in the number of vehicles coming to auction following the plate change, while February has seen both the average age and mileage increase.
'However, the growing volumes have not impacted upon the selling price. This means that there continues to be high demand among buyers for quality used cars and, from what I have seen at the auctions so far in 2014, I would predict that, unless there is a considerable incident on a global scale or the weather in the UK gets decidedly worse, values will remain stable until the summer.'