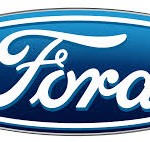 Ford of Britain has a new man responsible for the brand's relationships with dealers.
The changes have been made following the appointment of Andy Barratt as chairman and managing director, succeeding Mark Ovenden after his appointment as president and CEO of Ford Sollers, the joint venture of Ford Motor Company and JSC Sollers in Russia.
Kevin Griffin is appointed director of sales – filling the position left vacant by Barratt – who is currently regional director of sales operations. He has previously held the position of director of fleet operations.  

Head of dealer operations Lisa Brankin becomes director marketing, succeeding Anthony Ireson, who has been appointed director marketing communications.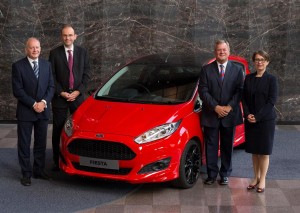 Paul Singleton, currently manager of order fulfilment, is taking over Brankin's role as head of dealer operations.
Barratt said: 'I am delighted to welcome Kevin back to the Ford of Britain team. He will be able to deploy his considerable sales expertise to maximum benefit as we work to grow Ford's UK sales leadership and maximise the potential of Ford's latest and newest-ever range of cars and CVs.'
All three appointments are effective from August 1.

Pictured left to right are Andy Barratt, Paul Singleton, Kevin Griffin and Lisa Brankin.