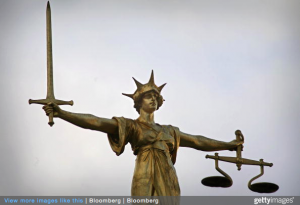 THE financial controller for a Nissan dealership in Wincanton has been charged with manipulating the accounts and stealing more than £60,000 belonging to his employer, F J Chalke Group.
Nathan Edward Osborne, 41, of Maunder Close, Wincanton, appeared at Somerset Magistrates' Court this week.
It is alleged that he falsified company management accounts by altering customer accounts, with a view to gain for himself or cause loss to another. He is also accused of stealing £66,119 belonging to the group.

Prosecutor Adrian Maxwell told the court that Osborne allegedly diverted customer deposits into his own account between January 1, 2013 and December 8, 2014.
Osborne didn't enter any pleas and will face trial at Taunton Crown Court after magistrates said the offences were so serious. The case was adjourned to June 5, when Osborne will appear before a preliminary hearing, and he was released on unconditional bail.
MORE: Car dealer among nine people arrested over £60m Hatton Garden heist
MORE: Renault unveils mini-SUV aimed at Indian market

MORE: Part-ex values remain consistent in April
On superUnleaded.com – Driving Home From Work, But First Let Me Take A Selfie